Archive
Tags: wedding catering
Looking for the right caterer for your wedding? There are few things you want to consider. Aspects like the style and theme of your wedding, different kinds of menus, and the costs associated with each part of your catering should all be top of mind considerations. Your caterer should also be one of the first service providers you book for your wedding, as many popular caterers are booked up to a year in advance.
As you continue the planning process for your big day, here are 11 things you want to consider when hiring a wedding caterer.
Catering Costs
The factors that make up your catering costs include your guest list, your venue, your food and alcohol services, and staff. For a guest list of 100, you can expect to pay between $8,500 to $10,000 for food, with alcohol costing up to $5,000 for an open bar for 100 guests. This is for a nice, but standard wedding catering package.
When it comes to more luxurious wedding catering, you can expect to pay $20,000 or more for your food. Your catering company will likely provide a full bar service that does not unlimited drinks. This is often a cheaper option as it's based on consumption, but it can be difficult to accurately estimate how much alcohol your guests will drink.
What is the Theme of Your Wedding?
From large deluxe galas to intimate backyard gatherings, every wedding has a theme, even if it's subtle. What's yours? Are you planning something dressy or something casual? For the more refined wedding, you may want to consider beautifully presented and eliquate Hors d'oeuvres and higher end dinner meals. For more intimate and casual gatherings of your closest friends and family coming together to celebrate your big day, a buffet style of delicious comfort food might work better.
Whether you're hiring a professional catering outfit, or just ordering large portions from your favorite soul food purveyor, the personality and style of your wedding caterer should blend well with your theme.
The Right Menu
There are as many possible menu options as there is catering business and restaurants. Each vendor will offer something slightly different. As you begin your search for your wedding caterer, make sure to schedule tastings of their most popular offerings. Do this before signing a contract.
Your big day is ultimately about you and your partner, so if you find a few dishes that you absolutely love from a particular caterer, then your guests will likely love it as well. Just make sure it matches the theme of your wedding. You don't want greasy finger foods for your black tie affair, and you don't need to spend money on luxurious appetizers and entrees for a small get together of your closest loved ones.
You also want to inquire about dietary restrictions such as vegetarian or gluten free. Most caterers offer both of these options, but some charge an extra fee for doing so.
Licensing
This one might seem simple, but it is often overlooked. You want to make sure that the caterer you hire is properly licensed to serve food and alcohol. This is a safety precaution to ensure your guests are served food prepared by caterers that have thoroughly passed health code regulations. When it comes to serving alcohol, you want your caterer to carry liquor liability insurance. This will help protect you if one of your guests gets injured after having too much to drink at your wedding.
Alcohol Services
If your caterer does offer licensed alcohol services, you will want to inquire about how they structure their alcohol prices. Some vendors charge per legal adult guest, while others charge by consumption. Which one is more cost effective will likely depend on your RSVPd guest list. If you are planning on a large amount of alcohol consumption at your wedding, you will want to make sure there are enough bartenders to keep all your guest's glasses full. Your catering packaging might include a set number of bartenders and there may be an extra charge for bar staff above that number.
The ideal ratio for bar and waitstaff to guest count is four cocktail servers per 100 guests, and one bartender per 50 guests.
Double Booking
Ask your caterer if they double book events on the same day or weekend. Specifically, do they have another event booked for the same day of the wedding. This is by no means a deal breaker as many catering companies employ enough staff to handle multiple events at the same time, but you want to make sure that your event gets the attention it deserves.
Service Packages
Ask potential caterers about the packages they offer. Do they only prepare and deliver the food? Or do they handle everything from set up of tables, bar area, dining ware, and break down at the end of the night? Are staff included? Most caterers offer different service packages that range from food only to fully staffed service, with each package coming at a different price point.
Finalizing Menus
Your caterer will require a date for finalizing your menu so that they can have everything prepared in time. Make sure you have enough time to finalize your decisions by their cut off date. This will require you to have a final head count so you know how much food to order.
Market Price Food
If you plan to serve food that is priced per the market such as seafood, you will want to make sure that a clear cap is placed on these menu items. This cap will limit the amount of market price food your caterer will purchase for your wedding. Without a cap your costs can skyrocket.
Wedding Cakes?
Some caterers create stunning wedding cakes and even include it in their packages. Others don't do any baking. It might be easier to find a caterer who provides wedding cake services. Just make sure to ask if it's included in your food price or if it's an extra charge.
Wedding Catering Contract
The last thing you need to consider is your wedding catering contract. When you are reviewing your contract, first make sure that everything is listed correctly. This includes your name, your venue information, your guest count, your selected menu options, and your caterers licensing information.
Next, you want to make sure that the agreed upon pricing is correct and broken down by cost. The cost should include any potential overtime costs you discuss with your caterer, as well as the cap for any market priced food. It should also include all rental fees if your caterer will be setting up tables and the bar area.
Need The Best Caterer In Northern Virginia?
Need a trusted, reliable, and affordable caterer for your wedding in Northern Virginia? SilverSpoon has you (and your guests) covered. Contact us today to get started towards planning the food and beverage options for your wedding.
Tags: wedding catering
Your wedding day is one of the most special days of your life; you'll want to make sure that every detail is perfect. While choosing the right dress and rings are both extremely important, you'll want to take some time to select the perfect wedding cake as well. Aside from yourself and your spouse, the wedding cake is one of the most photographed features of your wedding.
Choosing the perfect cake depends on several factors including personal taste and style. If you're having trouble deciding, looking at what's trending might help. The following are a few of the most popular wedding cake trends for 2019.
Single Tier Cakes
It's becoming more common for couples to choose a few single tier cakes over the traditional, multi-tiered wedding cakes we all know and love. Not only does this trend cost less than a traditional wedding cake, it also allows couples to choose more flavors and styles.
Non-Cakes
It seems hard to believe, but many people simply don't like cake. This is a big part of the reason why non-cakes, or cakes made from alternative (non-cake) ingredients have become so popular over the past few years. This trend doesn't seem to be going anywhere either.
Today, we're seeing cakes made from a variety of ingredients including watermelon, donuts, and even cheese.
Alternative Shapes & Styles
Instead of traditional round layers, we're seeing more couples opting for geometric shapes, narrow tiers, and gravity-defying structural designs. It seems that nothing is off limits when it comes to the shape and design of modern day wedding cakes. Many of these new designs leaving us wondering how the baker managed to create it!
Ferns
Although people have been adding greenery to wedding cakes for years, ferns have started replacing more traditional choices this year. This eye-catching foliage looks fabulous when paired with a simple textured white buttercream.
Black Cakes
Black fondant covered cakes are one of the hottest wedding cake trends for 2019. It makes sense when you consider the fact that these stunning cakes go with pretty much any palette and provide a sophisticated and modern touch.
For a softer touch, we're seeing couples adding large flowers and pastel colors. Gold accents provide the perfect amount of glamour and glitz for those that prefer a bolder look.
Alternative Cakes
Not a fan of regular cake or frosting? Try switching it out with other types of cake. For example, serve your guests sponge cakes with flavored whipped cream or pound cake covered in glaze. These are just two examples of the types of cakes we're seeing at weddings this year.
Silver Spoon Caterers offers wedding catering for events located in the Washington DC Metro area. Our expert caterers have years of experience and work directly with you to create the perfect menu for your special day. We provide a wide range of choices including options for guests with dietary restrictions and requirements.
Please contact us for more information about our wedding catering services.
Tags: wedding catering
No host wants to be in the position of running out of food at an event. But you also don't want to order too much and have it go to waste. And it's also likely that you don't cater to hundreds of events every year and know the rules of thumb for how much the average person will eat at a given event. Luckily for you, Silver Spoon Caterers is here to guide you.
Here are some handy tips to use while planning for your next event.
The amount of food you need to order depends on how long the event is and what time of day it's at, as well as the number of people attending. An evening cocktail party requires less food than an afternoon wedding reception with a dinner. The longer the event lasts, the more food and drink people consume.
The number of appetizers depends on whether you're serving another meal. Plan on 3-5 pieces per person if served pre-dinner, but make them lighter fare. If it's an afternoon event, 1-3 pieces may suffice. For an evening function, with no dinner, you'll need to plan for 10-15 pieces per person.
Round up, never down. People eat more when it's served buffet-style than when it's passed on trays.
Plan on roughly three beverages per person. Remember that people often have coffee after dinner, as well as throughout the day. (People tend to have a cup every hour and a half or so.)
The larger the variety of whatever you are serving, the smaller the portions should be, so that people can have a little of everything but not waste too much.
For a breakfast, plan on one main entree and two sides, and two beverages. If you're serving only pastries, assume two pastries per person.
For lunch, assume one entree, and 2-3 sides (this includes a dessert if you're serving one.) If you're offering hors d'oeuvres, plan for 2-4 per person.
Dinners are usually heavier than lunches, so the entree is generally a little larger. In addition to 2-3 sides, you'll also want to offer small portions of soup, bread, or salad.
This is just a small selection of general tips to help you in the preliminary stages of planning the meals for your event. If you have any specific questions, please don't hesitate to contact us. We'll be happy to answer your questions and provide you with a detailed quote.
Silver Spoon began as a family-owned business in Fairfax sixteen years ago. We take immense pride in knowing that we've been able to make your special event a success! We strive to be the very best caterers in the business. Whether you're planning an indoor concert hall or outdoor backyard wedding we can help! We have the staff and experience to make it a success!
Tags: wedding catering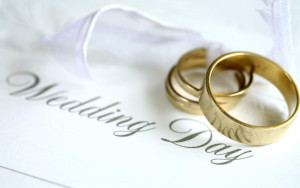 Choosing the right caterer for your wedding is extremely important to the overall success of your big day. You want to find a caterer that will go out of their way to make sure that all of your needs are met. For exceptional Fairfax wedding catering, look no further than Silver Spoon Catering!
When preparing to meet with your wedding caterer, you may be wondering what questions you'll be asked. Certain questions help us understand your wants and needs, so that we can help make all of your wedding dreams come true. It's alright if you don't have all of the answers yet. We will be happy to share our past experiences with you so that you are able to make an informed decision.
One of the first questions that we'll ask you is about where your wedding will take place. For instance, will you have your wedding at a winery or reception hall? Although we will do everything that we can to accommodate you, please keep in mind that not every venue allows outside caterers. We will also need to know the date of your wedding and how many guests you plan to invite.
We will ask about your vendors such as your photographer, videographer, florist, baker, DJ and wedding planner. Knowing who your vendors are before your special day allows us to coordinate with them to ensure that everything runs exactly how you imagine it.
You'll be asked if you have figured out the details of your reception. This might include colors, types of tablecloths, napkins and chairs, centerpieces, china, silverware and glasses. Some venues provide tables and chairs. We will need to figure out if yours is one of these. We can show you examples of what we can provide for your big day. If you are unsure of what to choose, we are happy to make recommendations.
We will discuss whether you wish to serve alcohol and all of the details pertaining to that. While we are licensed to serve alcohol in the state of Virginia, please remember that every venue will have its own rules regarding alcohol.
Each couple is unique and we believe that your menu should reflect that fact. That's why we work directly with you to create a menu that fits your unique tastes and style. Our talented staff will make sure that all of your needs are addressed, including special diets and family favorites.
This is an extremely special time in your life. Let Silver Spoon Caterers help make it perfect! For more information, please contact us at (703) 968-2950.
Tags: wedding catering
It's wedding planning season.
And when planning an event such as, you know, the biggest, most important day of your life, one of the first things you must consider is how best to feed your guests.
Will you have a sit-down dinner, a buffet, or a mixture of both?
It all depends on the details.
A sit-down event can be:
Elegant. Sit-down events are considered to be more elegant.
Pricey. Sit-down events can cost more than other types of events because they will require servers and pre-prepared plates.
Easier. A sit-down event can make things a little easier and better for people as far as eating. Nobody has to wait in a line to get their food, all they have to do is sit down and eat.
A buffet-style event can be:
Creative. This type of meal allows everyone to be able to fix their own plate and not have a pre-prepared plate just handed to them.
Pleasing to every palate. With a buffet-style meal you can have more options on your menu to accommodate everyone.
Less expensive. This style of dinner can help save some money, because you will not need servers, and you don't have to worry about having someone prepare all of your guests' plates.
With a mix of both:
You can get the best parts of both styles. You could decide to have your first meal served to everyone at their table. Then you could choose to do buffet for the next course. If you decide to do this it can help give you the creative side of the buffet, as well as the elegance of the sit-down meal. This also helps with having a crowded buffet, because people eat at different speeds. Since people don't eat at the same speed, not everyone would be at the buffet at the same time. Your dinner would move at a more steady pace and nobody would feel rushed or bored for having to stand in a long line and wait.
No matter which way you decide, just make sure to keep in mind what you want to get out of your event. If you are still not too sure what style meal you want:
Let Silver Spoon Caterers help make your decision a little easier.
Call and talk to one of our event planners at Silver Spoon Caterers today. Our caterers will be able to help you plan the perfect meal for any event you have planned. We can help you decide on a menu, style, and service type that will help make your event memorable.
Tags: wedding catering
As someone who was recently in your shoes herself, first things first let me say, "Congratulations!" The year you'll spend planning your wedding will be the most exciting, the most fun, and probably the most stressful year of your life. Take a few moments to enjoy it, because soon you'll be twirling around the dance floor with your new husband, and even sooner, it'll all be over, and your new life will begin.
Enjoy your engagement.
Have fun planning your wedding.
And know this:
Beyond the groom, and the dress, and the venue, the single most important component necessary to pulling off a memorable wedding is the food. Many of your guests will have traveled to witness this happiest day of your life, there's no better way to say 'thank you for celebrating with us' than with a scrumptious meal — from no other than Fairfax, Virginia's own Silver Spoon Caterers, of course.
As the ever-so-helpful wedding caterer that we are, we think it's important that you know what we know will help us help you. So when you call to talk about hiring Silver Spoon to cater your wedding in northern Virginia, ask us these questions:
Wedding Catering Basics
Would you be available to cater my wedding on [THIS] date?
How many weddings do you cater each year?
What permits will I need for my event? Will you help me obtain them?
Will you provide a banquet manager to coordinate the food service? What about an on-site coordinator to run the entire event?
Can, or will you assist with other elements of planning my wedding (such as choosing other vendors, or event design)?
Wedding Catering Questions Related to Food & Presentation
[This] is my budget, and [this] is my guest count. What food and presentation options can you suggest to suit my wedding catering needs?
Do you offer event packages, or is everything sold a la carte?
Can you accommodate my specific dietary restrictions, and those of my guests?
Are you open to developing a theme menu, and if yes, will you provide some, or all of the décor?
What will be the difference in cost if we choose to offer passed appetizers, as opposed to a solely stationary appetizer display?
Questions Related to the Business of Wedding Catering
What will be the ratio of servers to wedding guests?
How much time will be required for set-up, and what is your cleanup policy?
What is your refund or cancellation policy?
Can you provide a list of references?
We'd be happy to! Silver Spoon Caterers has been feeding happy brides and grooms (and their guests) for nearly two decades.
As northern Virginia's favorite wedding caterer, we're standing by make the best day even better.
Tags: wedding catering
Do you like pi? Um, we mean pie. No, Pi. Yes, yes. Pie. Do you like pi? What about pie?
Confused yet?
Don't be.
Tomorrow, March 14 is a very special day. Maybe it's your wedding day. Maybe it marks one week, or two, or one month until your wedding day. Maybe it's just another Saturday in northern Virginia. Or maybe — wait, no maybe. This we know to be true. Tomorrow is PI DAY. (Ahh, it all makes sense now, right? It wasn't that we couldn't spell; it's that we love numbers almost as much as we love food. Almost.)
Hold on a second, Silver Spoon. What is pi?
Pi is the 16th letter of the Greek alphabet, and as such, a numerical constant that represents the ratio of a circle's circumference to its diameter, commonly approximated as 3.14159. Did you notice what we did? There's something extra special about Pi Day this year: 3 14 15.
This occasion befalls but once a century, especially special. Just like your own wedding day.
So here we bring the two together.
Seven Delicious Ways to Make Your Wedding Sweet as Pi[e]
Serve one pie per table.
It may be easier, less expensive (and maybe even tastier) to buy several small pies than one large wedding cake. Miniature wedding pies placed on each table make a fun alternative to the traditional dessert.
Serve mini pies.
Pass around platters of miniature-sized desserts in different flavors.
Serve pie pops!
What a great way to put a new twist on the trendy late-night wedding snack. Filled with fruit and crimped on the sides, these darlings give guests a much-needed sugar boost, and help them keep up the boogie.
Serve fruit cups.
These light-as-air cream-filled cups make a perfect treat for the wedding guest who enjoys a little dessert…
before dinner.
Serve fruit crumbles.
Brunch wedding, anyone? This dessert starts the day off right!
Serve pie in a jar.
Who doesn't love a good Mason jar? Add pie, and you've got an instant hit.
Serve a whoopie pie.
Originally an Amish tradition, historians say that wives used to bake these "hucklebucks" for their husbands and put them in their lunch boxes. When it was time for lunch and the lucky guys discovered the packed treat, legend has it that they'd shout, "WHOOPIE!"
Celebrate Pi Day. Serve pie on your wedding day.
Let the Silver Spoon Caterers team provide you a creative and custom menu that will make you and your guests happy and full (of pie, on this Pi Day, and any other day).