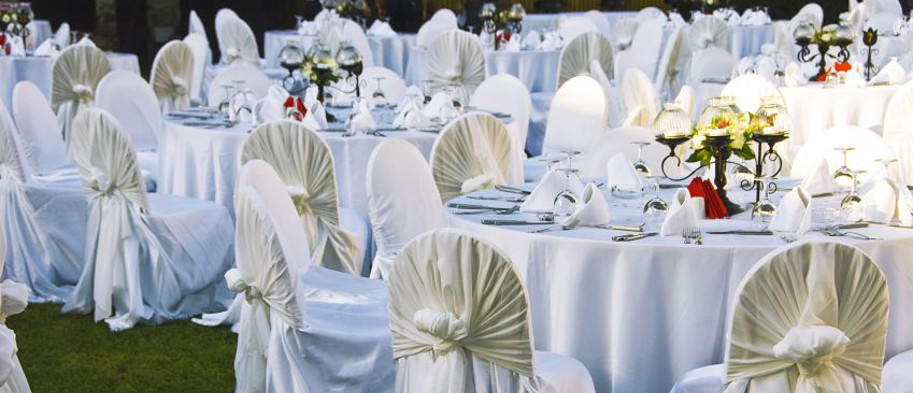 As someone who was recently in your shoes herself, first things first let me say, "Congratulations!" The year you'll spend planning your wedding will be the most exciting, the most fun, and probably the most stressful year of your life. Take a few moments to enjoy it, because soon you'll be twirling around the dance floor with your new husband, and even sooner, it'll all be over, and your new life will begin.
Enjoy your engagement.
Have fun planning your wedding.
And know this:
Beyond the groom, and the dress, and the venue, the single most important component necessary to pulling off a memorable wedding is the food. Many of your guests will have traveled to witness this happiest day of your life, there's no better way to say 'thank you for celebrating with us' than with a scrumptious meal — from no other than Fairfax, Virginia's own Silver Spoon Caterers, of course.
As the ever-so-helpful wedding caterer that we are, we think it's important that you know what we know will help us help you. So when you call to talk about hiring Silver Spoon to cater your wedding in northern Virginia, ask us these questions:
Wedding Catering Basics
Would you be available to cater my wedding on [THIS] date?
How many weddings do you cater each year?
What permits will I need for my event? Will you help me obtain them?
Will you provide a banquet manager to coordinate the food service? What about an on-site coordinator to run the entire event?
Can, or will you assist with other elements of planning my wedding (such as choosing other vendors, or event design)?
Wedding Catering Questions Related to Food & Presentation
[This] is my budget, and [this] is my guest count. What food and presentation options can you suggest to suit my wedding catering needs?
Do you offer event packages, or is everything sold a la carte?
Can you accommodate my specific dietary restrictions, and those of my guests?
Are you open to developing a theme menu, and if yes, will you provide some, or all of the décor?
What will be the difference in cost if we choose to offer passed appetizers, as opposed to a solely stationary appetizer display?
Questions Related to the Business of Wedding Catering
What will be the ratio of servers to wedding guests?
How much time will be required for set-up, and what is your cleanup policy?
What is your refund or cancellation policy?
Can you provide a list of references?
We'd be happy to! Silver Spoon Caterers has been feeding happy brides and grooms (and their guests) for nearly two decades.
As northern Virginia's favorite wedding caterer, we're standing by make the best day even better.