Archive
Tags: wedding planning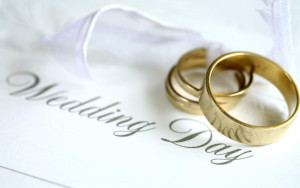 Choosing the right caterer for your wedding is extremely important to the overall success of your big day. You want to find a caterer that will go out of their way to make sure that all of your needs are met. For exceptional Fairfax wedding catering, look no further than Silver Spoon Catering!
When preparing to meet with your wedding caterer, you may be wondering what questions you'll be asked. Certain questions help us understand your wants and needs, so that we can help make all of your wedding dreams come true. It's alright if you don't have all of the answers yet. We will be happy to share our past experiences with you so that you are able to make an informed decision.
One of the first questions that we'll ask you is about where your wedding will take place. For instance, will you have your wedding at a winery or reception hall? Although we will do everything that we can to accommodate you, please keep in mind that not every venue allows outside caterers. We will also need to know the date of your wedding and how many guests you plan to invite.
We will ask about your vendors such as your photographer, videographer, florist, baker, DJ and wedding planner. Knowing who your vendors are before your special day allows us to coordinate with them to ensure that everything runs exactly how you imagine it.
You'll be asked if you have figured out the details of your reception. This might include colors, types of tablecloths, napkins and chairs, centerpieces, china, silverware and glasses. Some venues provide tables and chairs. We will need to figure out if yours is one of these. We can show you examples of what we can provide for your big day. If you are unsure of what to choose, we are happy to make recommendations.
We will discuss whether you wish to serve alcohol and all of the details pertaining to that. While we are licensed to serve alcohol in the state of Virginia, please remember that every venue will have its own rules regarding alcohol.
Each couple is unique and we believe that your menu should reflect that fact. That's why we work directly with you to create a menu that fits your unique tastes and style. Our talented staff will make sure that all of your needs are addressed, including special diets and family favorites.
This is an extremely special time in your life. Let Silver Spoon Caterers help make it perfect! For more information, please contact us at (703) 968-2950.
Tags: wedding planning
It's wedding planning season.
And when planning an event such as, you know, the biggest, most important day of your life, one of the first things you must consider is how best to feed your guests.
Will you have a sit-down dinner, a buffet, or a mixture of both?
It all depends on the details.
A sit-down event can be:
Elegant. Sit-down events are considered to be more elegant.
Pricey. Sit-down events can cost more than other types of events because they will require servers and pre-prepared plates.
Easier. A sit-down event can make things a little easier and better for people as far as eating. Nobody has to wait in a line to get their food, all they have to do is sit down and eat.
A buffet-style event can be:
Creative. This type of meal allows everyone to be able to fix their own plate and not have a pre-prepared plate just handed to them.
Pleasing to every palate. With a buffet-style meal you can have more options on your menu to accommodate everyone.
Less expensive. This style of dinner can help save some money, because you will not need servers, and you don't have to worry about having someone prepare all of your guests' plates.
With a mix of both:
You can get the best parts of both styles. You could decide to have your first meal served to everyone at their table. Then you could choose to do buffet for the next course. If you decide to do this it can help give you the creative side of the buffet, as well as the elegance of the sit-down meal. This also helps with having a crowded buffet, because people eat at different speeds. Since people don't eat at the same speed, not everyone would be at the buffet at the same time. Your dinner would move at a more steady pace and nobody would feel rushed or bored for having to stand in a long line and wait.
No matter which way you decide, just make sure to keep in mind what you want to get out of your event. If you are still not too sure what style meal you want:
Let Silver Spoon Caterers help make your decision a little easier.
Call and talk to one of our event planners at Silver Spoon Caterers today. Our caterers will be able to help you plan the perfect meal for any event you have planned. We can help you decide on a menu, style, and service type that will help make your event memorable.