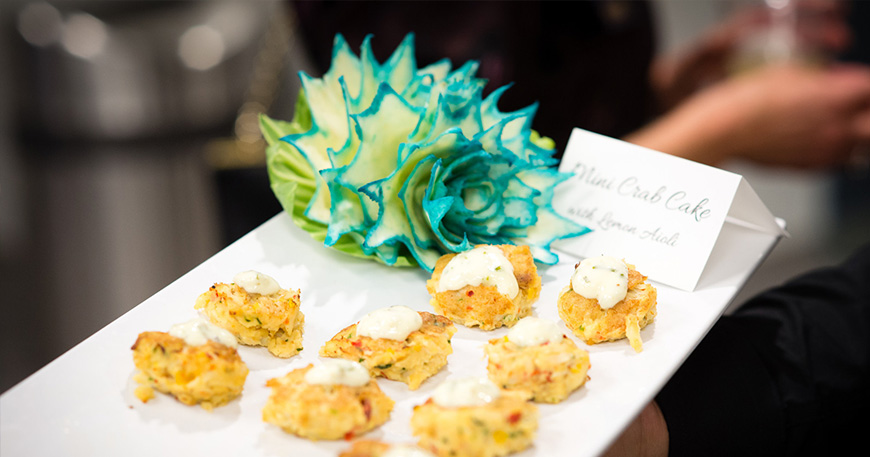 When planning any event, food and refreshments are an important consideration. Lucky for you, northern Virginia is a wealth creative, culinary styles and trends; not to mention that at the heart of our little corner of suburbia sits yours truly: Silver Spoon Caterers. We pride ourselves on out-of-the-box thinking, delicious food, and nothing short of menu planning perfection.
So, without any further ado:
Consider a few delicious ways to spice up your next lunch catering event.
Fusion food is fused with flavor.
Why not combine Mexican food, and Chinese food? Or French, and Indian? Fusion and ethnic dishes add a flair of the exotic to what might otherwise be a rather humdrum catered lunch.
Worried about too much flavor?
Is there such a thing, really? We don't think so. But worry not. Even the herbiest, tangiest cuisines can be prepared with mild spice and a variety of flavors to suit even the shiest of palates. When you choose to include fusion dishes in your next lunch catering order from Silver Spoon, you're sure to make your menu stand out, and leave a lasting impression on all who dine.
Terrific theme = terrific themed lunch event
Lunch doesn't have to be boring. Throw an Alice in Wonderland / Mad Hatter's tea party-themed lunch banquet just to thank your employees for another wonderful, mad year, why don't you?
Talk with the lunch catering experts — That's us, at your service in Fairfax VA — about a food and drink menu that fits with the theme of your event. Every detail, from the décor and table settings, and the appetizer to dessert contributes to the event's success. Fresh, lively presentation and hearty, delicious flavors are the perfect way to keep your guests talking, and your employees happy.
Allow lunch guests to choose their own adventure.
Everyone loves to be in control. Food tables and stations are great, as they allow lunch guests to pick a plate, and go to town: A little of what they like; a lot of what they love; and none of what they don't.
Buffet-style catered lunches are a bit hit among the professional crowd in northern Virginia not just because of the variety of food options, but also because diners and event guests can come for a bite to eat, and get right back to the grind as they please.
Catering a lunch event in northern Virginia?
The clear choice for lunch catering in northern Virginia is Silver Spoon.