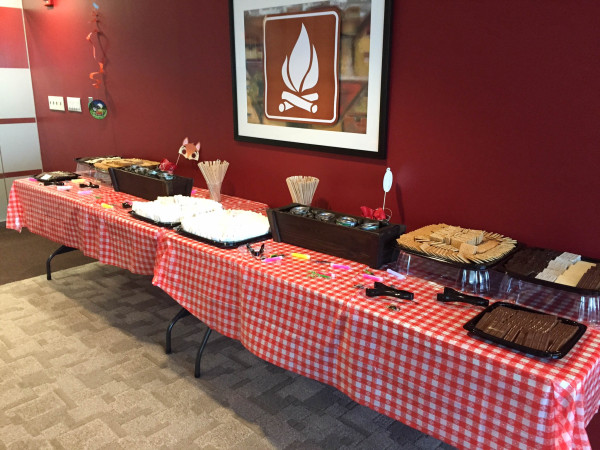 Imagine for a moment sitting around a campfire with a dozen or more of your closest friends, singing Kumbaya, making s'mores, playing games… and calling it work.
Sounds like fun, right?
That's what employees at Fairfax-based Edelman Financial did recently.
The Fairfax, Virginia-based financial planning and investment management firm hosts an annual employee appreciation event, and boy, do they go all out! To thank staff for all their hard work all year long, Edelman Financial recently contacted Silver Spoon Caterers (also of Fairfax, Virginia) with an idea to host a camp-stravaganza.
And our response:
Of course Silver Spoon will cater your corporate event in Fairfax.
Together with Edelman Financial, the corporate event caterers at Silver Spoon Caterers worked to develop a camp-themed menu that included pigs in the blanket, fried chicken, vegan kebabs, watermelon & fresh fruit platter, southwestern chopped salad, dirt cup trifles, and a s'mores bar. (They had fun trivia games, raffles, and more for the employees as well.)
Check out the fun the Edelman Financial employees had.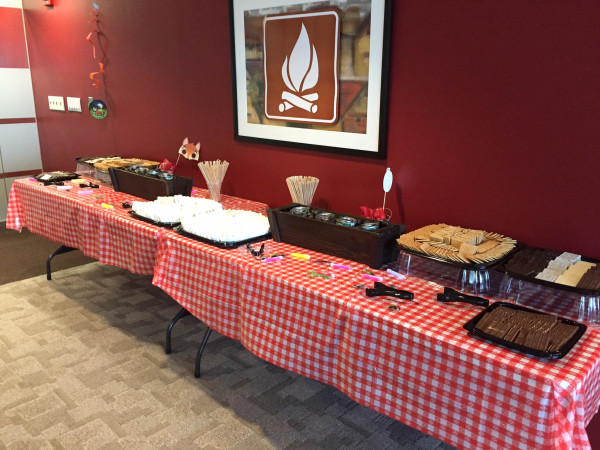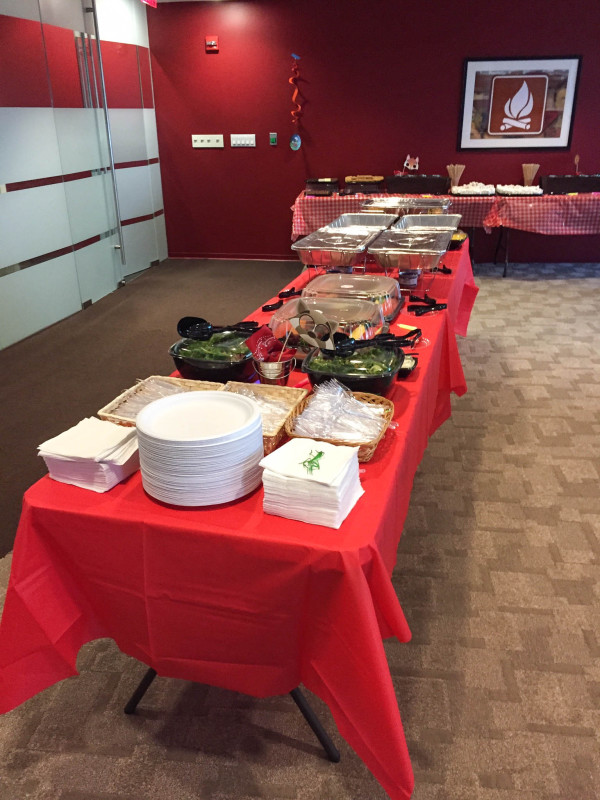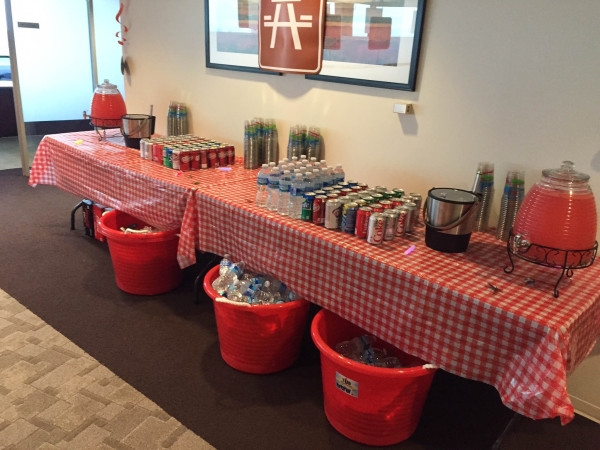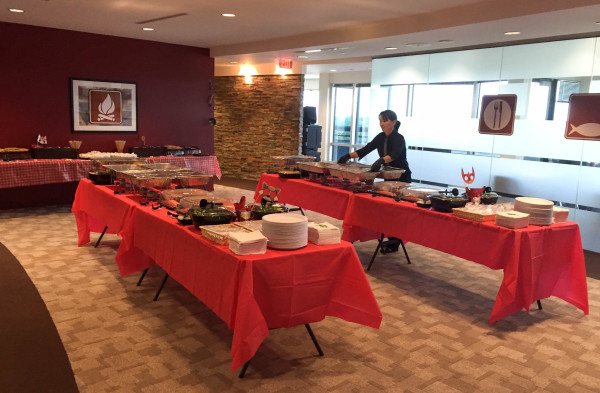 Planning a corporate event in Fairfax, Virginia?
Choosing the right catering company is very important when planning a corporate event. Whether you're having a simple business luncheon or a company-wide event, choosing the right catering company can be tough, and there are a lot of things to consider. Why not leave it to the experts? Silver Spoon Caterers has the experience and the staff to make your next corporate catering event a success.