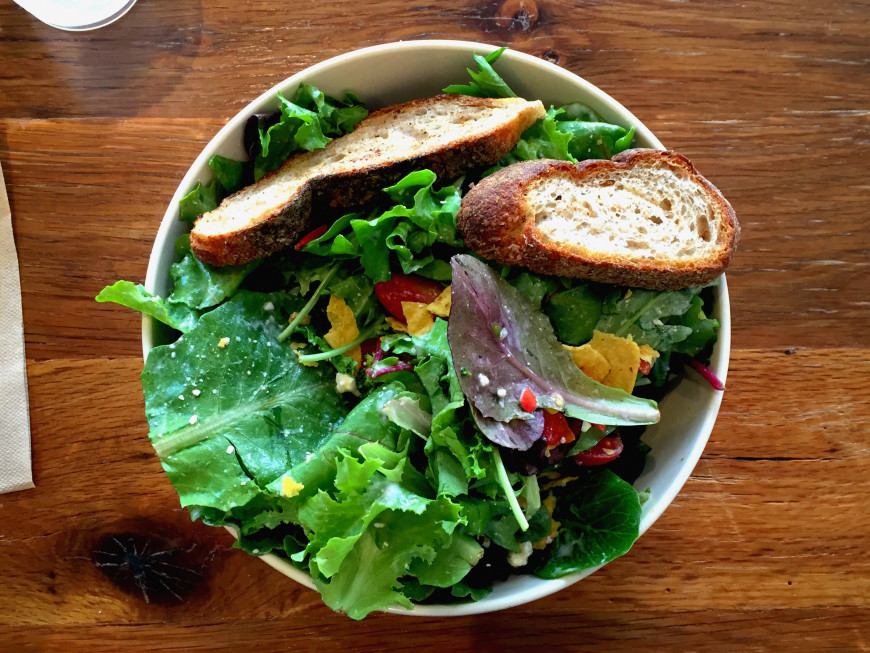 By the end of January, let's be honest, nearly everyone has already fallen off the New Year's resolution wagon. But not you. Not this year. You're committed to make healthier food choices, and that means catering healthy meals too. As your premier corporate event caterer, we hear it all the time: "It's so hard to eat healthy when I'm constantly attending banquets, and networking events, and dinners out with clients." And the truth is, while it may sometimes be more difficult to do so, it's not impossible.
Choose healthy catering options for your next corporate function.
Opt for whole-grain (over white) bread, rice, or pasta — that's a big one. Use low-fat, low-salt, and reduced-sugar alternatives. And three: Serve fresh fruit and vegetables. It's really that easy. Not convinced? Let's get specific.
Breakfast
Even your Fairfax VA healthy catering partner can recognize that breakfast gets tricky. Say, "catered breakfast" and what do people expect? Pastries, that's what people expect. And pastry, you can provide when you opt for items like whole grain muffins, or scones.
Consider a few other healthy breakfast options:
Cereal — Think whole grain, like Raisin Bran or Corn Flakes.
Fruit — Serve fresh, seasonal fruit in a salad, whole, or in pieces.
Yogurt — Some like it plain; others like it flavored. Opt for low- or no-fat varieties.
Eggs — Scramble them. Boil them. Poach them. Or serve omelets.
Vegetables — They're not just for lunch and dinner any more.
Hot Dishes
You already know the basics: Less processed junk, and more real food. It's how you eat at home, and it's what we'll serve your guests.
Soup — Choose vegetable or legume-based soups, and broth over cream.
Vegetables — They're great, and they're yummy to the tummy any time of day! They can be steamed, microwaves, grilled or roasted.
Pasta — Yes, pasta! As long as it's whole grain. Opt for tomato or vegetable-based sauces, and use only small amounts of low-fat cheese.
Meat — It's all about the meats: Beef, lamb, pork, poultry. Choose lean cuts, and opt for low-fat cooking methods (grilled or roasted) over other methods that require the addition of fat. Serve hot entrée dishes with healthy side items like a salad, fresh vegetables or a baked potato.
Even dessert can be healthy when you choose fruit.
Silver Spoon Caterers makes fresh, seasonal fruit tarts and pie — just decadent enough to be delicious.
When you're planning your next corporate event and searching for healthy catering options but aren't willing to sacrifice flavor, call Silver Spoon Caterers.
Let's talk about how healthy food choices can look, and taste great, too.
Along with great food and catering options our pricing is up front and simple to understand. There's nothing more frustrating than expecting to pay one price but being charged another. The best way to avoid this type of situation is to work with a caterer that is up front about their fees.
Northern Virginia Company Catering
The service your caterer provides can leave a lasting impression on your guests. This is why it is so important to select a caterer you can trust. Silver Spoon Caterers provides catering services for a variety of events in Northern Virginia, Maryland and Washington DC. Our professional caterers have years of experience with corporate events of all shapes and sizes.
We offer a wide variety of menu options and are happy to accommodate dietary restrictions. We understand that planning a company event is stressful. Our company catering services allow you to focus your attention on other important aspects such as team building and special guests. Please contact us for more information about company catering services.