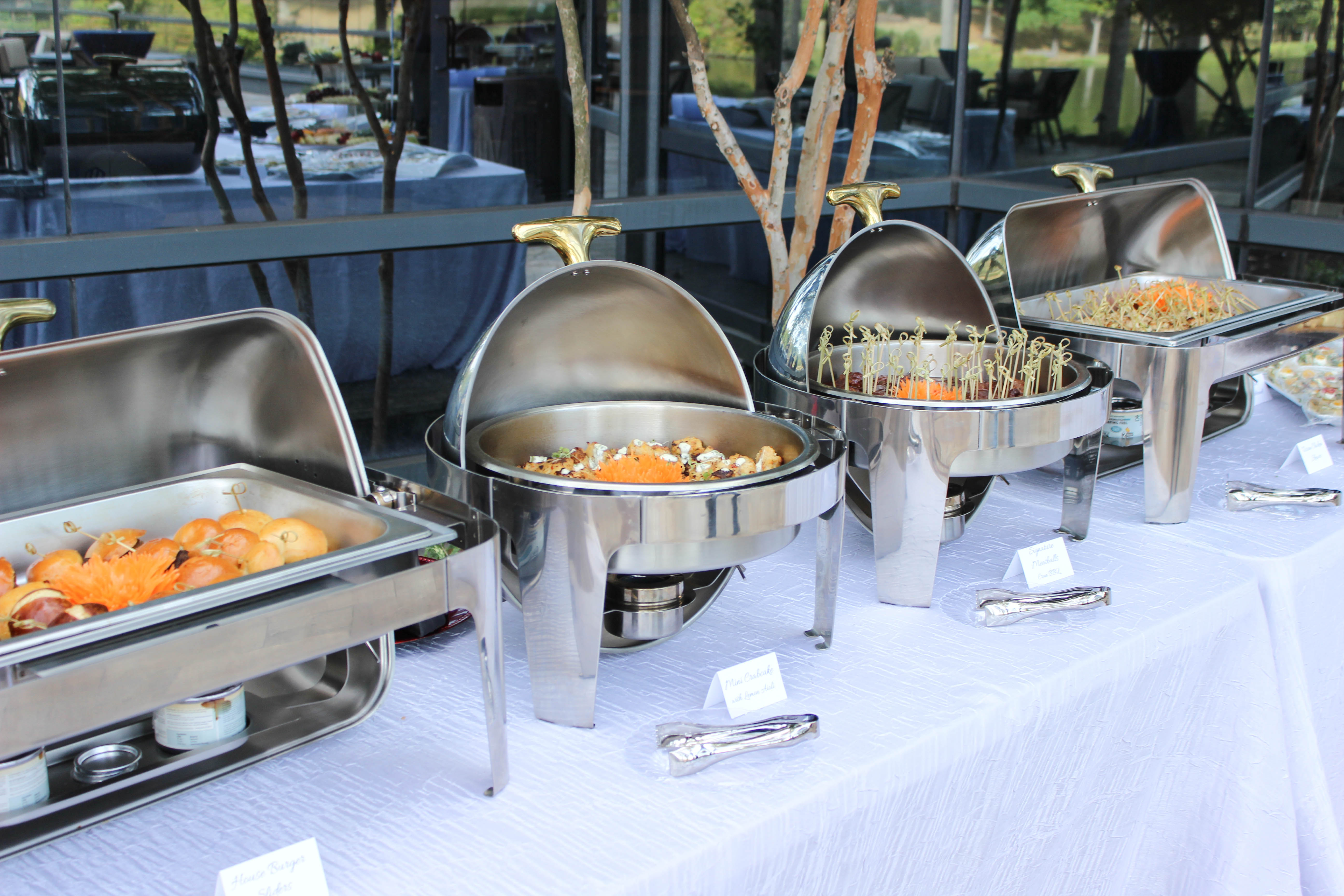 Catering is not just about serving food, it is about creating an experience that your clients will never forget. As a catering business owner, you need to go beyond just providing good food and drinks. You need to create an ambiance and atmosphere that will make your clients feel special and leave a lasting impression.
Here are some tips on how to create an unforgettable experience for your clients through catering.
Personalize the Menu
Every client has different tastes and preferences. Therefore, it is essential to personalize the menu to suit their needs. Consult with the client and take note of their likes and dislikes. This will not only make the event unique but also make the client feel valued.
Incorporate a Theme
If the client has requested a specific theme, incorporate it into the menu. For example, if they requested an Italian-themed event, you should include traditional Italian dishes as well as some modern interpretations of classic dishes. This will ensure that the catering experience is one-of-a-kind and truly memorable.
Provide Excellent Service
Service is an integral part of any catering event. As a catering business owner, you need to ensure that your staff provides excellent service. Train your staff to be friendly, attentive, and professional. They should be able to anticipate the needs of the clients and ensure that their guests are comfortable.
Pay Attention to Details
Details matter when it comes to catering. From the table settings to the décor, everything should be perfect. Pay attention to the color scheme, lighting, and other small details that will make the event stand out. Ensure that everything is coordinated and consistent.
Add a Personal Touch
Adding a personal touch to the event will make the client feel special. You can do this by including their favorite foods, signature cocktails, or personalized party favors. This will not only make the event unique but also make the client feel appreciated.
Create an Atmosphere
The atmosphere of the event is crucial in creating an unforgettable experience. It should be warm, inviting, and elegant. You can achieve this by playing soft background music, using candles, and using subtle lighting. The ambiance should be relaxed and conducive to socializing.
Offer Interactive Stations
Interactive stations are a great way to engage guests and make the event more memorable. You can set up a DIY cocktail bar, a dessert station, or a live cooking station. This will not only provide entertainment but also allow guests to participate in the event.
Use High-Quality Ingredients
The quality of the ingredients used in the catering event will determine the quality of the food. Therefore, it is important to use high-quality ingredients. This will not only improve the taste of the food but also make the event more memorable.
Be Flexible
Flexibility is key when it comes to catering. Clients may change their minds at the last minute, or unexpected situations may arise. It is important to be flexible and adapt to the situation. This will not only reduce stress but also ensure that the event runs smoothly.
Hire Knowledgeable Staff
Having knowledgeable staff is key in ensuring that the event runs smoothly. Make sure that your staff is well-trained and has a good understanding of the menu and ingredients used. This will allow them to answer any questions that clients may have about food preferences as well as allergies. Knowledgeable staff provide top shelf service.
Offer Variety
When it comes to catering, variety is essential. Offer a range of food items so that there is something for everyone. Include different cuisines, flavors, and textures in order to keep things interesting and ensure that all of your guests are satisfied.
Provide Entertainment
Adding entertainment to a catering event can keep guests engaged and create a lively atmosphere. It's beneficial to have good working relationships with professional DJs and bands that you can refer to your clients for music for the evening. You could also arrange for live cooking demonstrations or other interactive activities to keep your guests entertained.
Stay On Budget
Budgeting is essential when planning a catering event. Make sure to discuss the budget with your client so that you can create a menu that fits within their budget. This will ensure that the event goes smoothly and both parties are satisfied.
Follow-Up After The Event
Following up with clients after the event is a great way to show your appreciation and ensure that they had a positive experience. This can be done through email, a phone call, or even sending them a thank-you card. This will not only make them feel appreciated but it will also help build relationships with your clients so that you are their caterer of choice for future events.
Provide Take-Home Packages
At the end of the event, you can provide take-home packages for the guests. This could include small bottles of champagne or personalized favors that they can take home as a memento from the event. This will make them feel appreciated and it's a great way to end the event on a memorable note.
Create Memorable Experiences
Creating an unforgettable experience for clients through catering is not just about the food. It is about paying attention to details, providing excellent service, adding a personal touch, creating an atmosphere, and being flexible. By following these tips, you can create an event that your clients will never forget. Remember, catering is not just about food, it is about creating a memorable experience. By focusing on creating memorable experiences, you can make your catering business stand out and create loyal customers.
Hire the Best Caterer in the DMV
Looking for the best caterer in the DMV for your next event? Well, you found us!
Whether you're planning a 200 person corporate event, wedding or an intimate brunch celebration – you can trust Silver Spoon Caterers to prepare the best tasting and best looking food, served to your liking. Contact us today to schedule a consultation to start planning your next event.