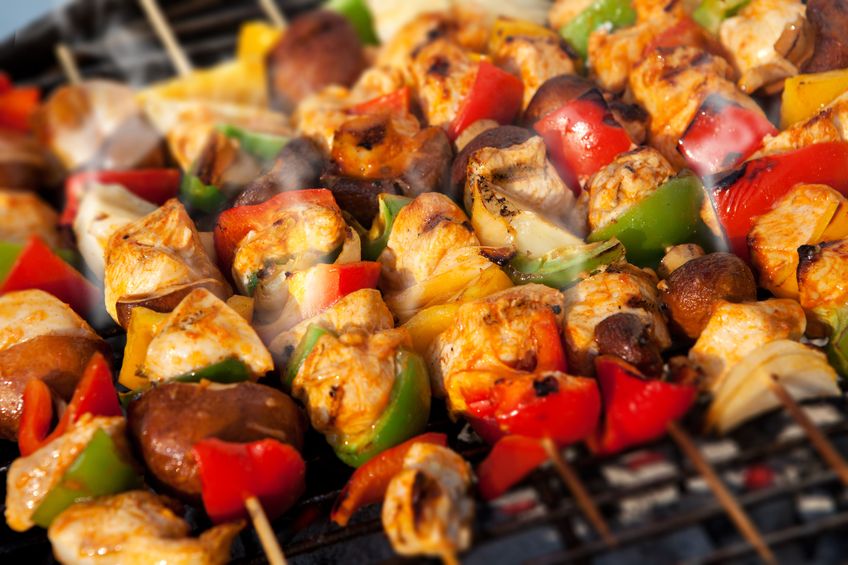 Casual corporate events provide the perfect opportunity to connect with team members and make important announcements. These events can significantly improve employee morale and workplace productivity.
The right food and catering service can help turn your casual event into a meaningful experience that your team members will talk about for years to come.
Corporate Event Catering
Casual events do not require a full meal. In fact, serving a full meal can make your event feel more formal. Hors d'oeuvres are the ideal choice for casual corporate events. These portable, one-bite snacks allow your guests to sample a variety of food while getting to know each other.
Silver Spoon Caterers provides a wide range of hors d'oeuvres for casual corporate events. We offer vegetarian, gluten free and vegan options to ensure that all your attendees are fully satisfied. The following choices are perfect for casual events.
Coconut Shrimp
Delicious shrimp surrounded in crispy breading with white rum and coconut milk
Mini Crab Cake
A classic favorite, our mini crab cakes are served with lemon-caper aioli
Basil and Red Chili Beef Skewers
These delicious skewers are made from high quality beef prepared with basil, red chili, and ginger
House Burger Sliders
These bite-sized burgers are served on pretzel and brioche buns with sharp cheddar and dijonnaise
Puff Pastry Frank
Similar to pigs in a blanket, our puff pastry franks feature an angus hot dog wrapped in golden pastry and served with a selection of condiments
Memphis BBQ Pork Cup
Our savory Memphis-style BBQ pork served in a cornbread cup and topped with sharp cheddar
Yakitori Chicken Skewers
Japanese-style chicken skewers prepared with Szechuan peppers, soy, scallions, and local honey
Black Bean Sliders
This vegetarian choice features a delicious black bean patty on brioche silver dollar rolls, served with sharp cheddar and dijonnaise
Garden Mushroom Tart
Vegetarian tart made with shitake and cremini mushrooms and manchego cheese
Gazpacho Soup Shooter
Delicious cold soup featuring roasted red bell and jalapeno peppers
Silver Spoon Caterers offers catering for corporate events in Northern Virginia and the DC metropolitan area. We offer a wide range of menu choices as well as vegetarian, vegan, and gluten free options. Our staff is well prepared to handle both large and small corporate events.
Please contact us for more information about corporate catering.