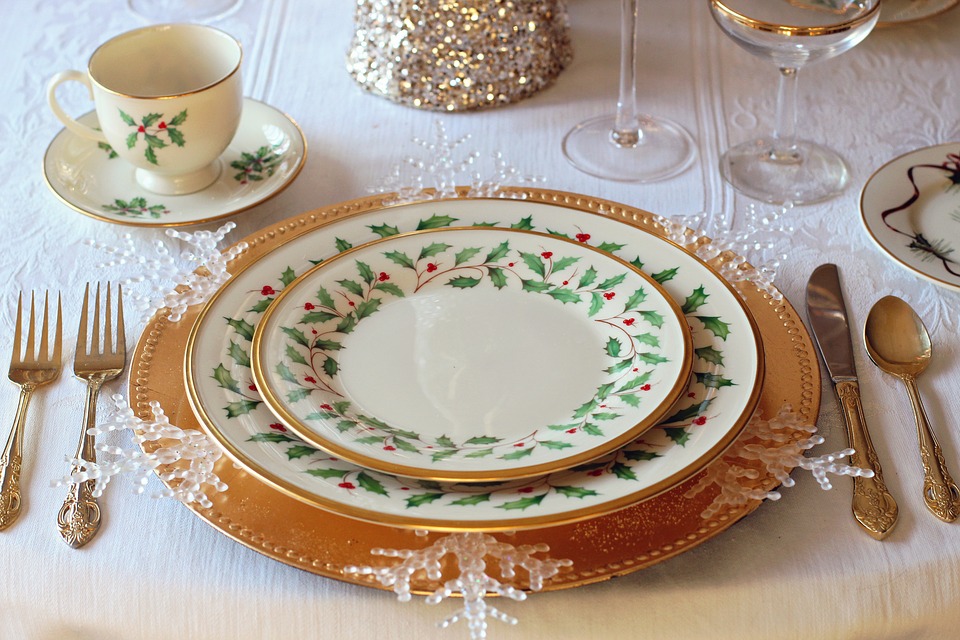 A company Christmas party provides your employees with a unique opportunity to get to know each other and your company. This can significantly boost employee morale.
When planning your holiday party, the food is one of the first things you'll need to consider. Planning menus, shopping for ingredients, preparing food and serving guests takes a lot of time and effort. In fact, it's often the most stressful part of planning a company party.
The right caterer can make your party a success. Hiring a caterer allows you to focus on other important aspects of your event. This makes it possible to throw a Christmas party that your guests are sure to remember.
The right holiday theme can help take your company party from ordinary to extraordinary. Your guests are sure to appreciate the extra effort you put into planning. The following are our favorite company Christmas party themes.
Masquerade Ball
 Throw a truly magical company party with this fun theme. Encourage your guests to come adorned with their own decorative masks. A masquerade ball theme includes traditional Christmas colors with lots of gold and purple thrown in. This type of party calls for appetizers, hors d'oeuvres and finger foods. We have a number of options for you to choose from on our holiday catering menu.
Santa's Workshop 
Get your employees into the Christmas spirit with a holiday party that encourages giving. Have your employees and their guests each bring a toy to be donated to a local toy drive. Decorate your venue with red and white, twinkling lights and festive greenery. Offer your guests comforting entrees such as Parmesan crusted chicken or bourbon maple glazed ham.
White Christmas
 Transform your party into a winter wonderland. Decorate with white ornaments, white linens, white tableware and sprigs of flocked greenery. Offer your guests light colored dishes for the best effect. Good choices include cauliflower steaks and a roast turkey feast.
Please keep Coivd Guidlines in mind while hosting your event:
Keep Surfaces Clean & Sanitized
Although cleanliness is important whenever serving food, it's even more crucial during a pandemic. Event planners could benefit from developing and enforcing procedures aimed at preventing the spread of disease.
Do Not Allow Guests to Serve Themselves
When guests serve themselves, they spread germs from one person to the next via serving utensils. Instead of serving guests buffet-style, consider having your event catered and designate one person to serve each guest. Another popular option, you can provide guests with pre-made boxed lunches. These pre-made meals provide guests with the perfect portion while keeping meals separate.
Encourage Frequent Hand Washing
Make sure that both guests and staff have easy access to handwashing stations.
Make Sure Your Staff Wears a Mask
Although it's not possible to eat while wearing a mask, event planners should make sure staff wear masks at all other times. .
Clean & Disinfect Serving and High Touch Areas
Clean and disinfect all high touch areas before, during, and after the event. Make sure to use quality CDC-approved cleaners and disinfectants.
Keep Staff and Guests Informed
Even with the best precautions in place, you can't make your event truly safe without communicating your plans with your staff and guests. Make sure everyone knows the procedures you've put in place before your event. Signs can let guests and staff know how to properly wear PPE and maintain at least six feet of distance between themselves and other guests. Signage can also direct staff and guests to handwashing stations.
Silver Spoon Caterers offers catering services for weddings, parties, corporate events, and more. Our team works hard to ensure the safety and satisfaction of every guest. Please contact us to learn how we can help make your next event a success!
Silver Spoon Catering offers holiday catering services for company parties. Our holiday catering menu features a number of choices including gluten free and vegetarian options. Please contact us for more information about holiday party catering.