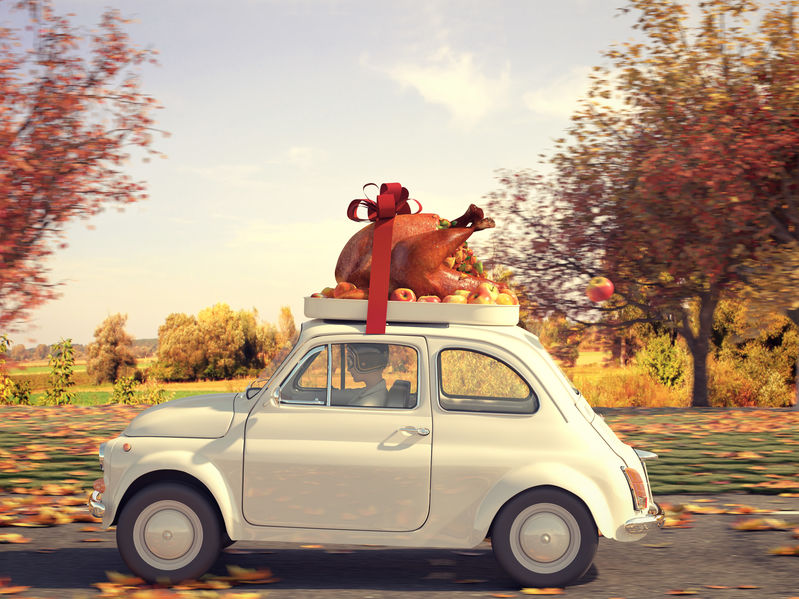 Thanksgiving provides the perfect opportunity to thank staff for their hard work. This is especially true this year, as many employees have had to work through strange and potentially unsafe conditions caused by the global pandemic. For essential workers, staying home simply isn't an option. Employers should take Thanksgiving as an opportunity to show their staff how much they truly appreciate them.
Providing a holiday meal is an excellent way to thank staff for their hard work and for not taking their vacation the week of Thanksgiving. However, it's important that employers adhere to safety guidelines and recommendations to prevent the spread of disease.
Corporate Catering During the Pandemic
Most people agree that it's not a good idea to offer meals buffet-style during the pandemic. Instead, employers should consider offering boxed lunches or other pre-packaged meals to staff. These individually packaged meals allow for adequate social distancing. This is a great way to say thanks, while keeping everybody safe.
Although employers may want to prepare a holiday feast themselves, this isn't advised. Catering companies, like Silver Spoon Caterers, understand how to prepare and package food safely and staff members often feel safer eating food prepared by a professional caterer. Fortunately, there are several safe catering options employers can offer during the week of Thanksgiving.
Keeping Everybody Safe
Although events have officially resumed in Virginia, it's still recommended to keep attendance to a minimum. Employers should only offer meals to employees during their work day. It's also important to ensure employees have enough space to social distance.
Instead of offering one meal time for every employee, employers might want to offer meals to small groups at different times throughout the day. This helps prevent overcrowding in the break room and ensures everyone gets a chance to enjoy a special meal.
When serving staff, it's important to keep in mind that different people have different dietary needs and requirements. Many times, vegetarians and individuals with food allergies must miss out because employers don't provide them with anything safe to eat. It's important to offer a variety of options including vegetarian, vegan, and gluten free choices. This helps ensure everyone leaves work fully satisfied.
Thanksgiving Catering
Silver Spoon Caterers offers several corporate catering options. Employers can choose between breakfast, lunch, dinner, and appetizers. Boxed meal options include breakfast boxed meals, sandwich boxed lunches, individually boxed mixed grill salads, and a variety of entrees. Each single boxed meal is freshly prepared by an experienced chef shortly before delivery. All lunch and entrée boxed meals come with dessert.
An excellent option for Thanksgiving, meetings, or anytime employers want to let their staff know how much they're appreciated, Silver Spoon Caterers' Single Boxed Menu features a variety of favorites as well as several vegan, vegetarian, and gluten free options.
Silver Spoon Caterers strives to provide exceptional service and high-quality food to individuals and businesses throughout Northern Virginia and the D.C. metro area. Please contact us to learn more about our boxed meals and safe corporate catering options.