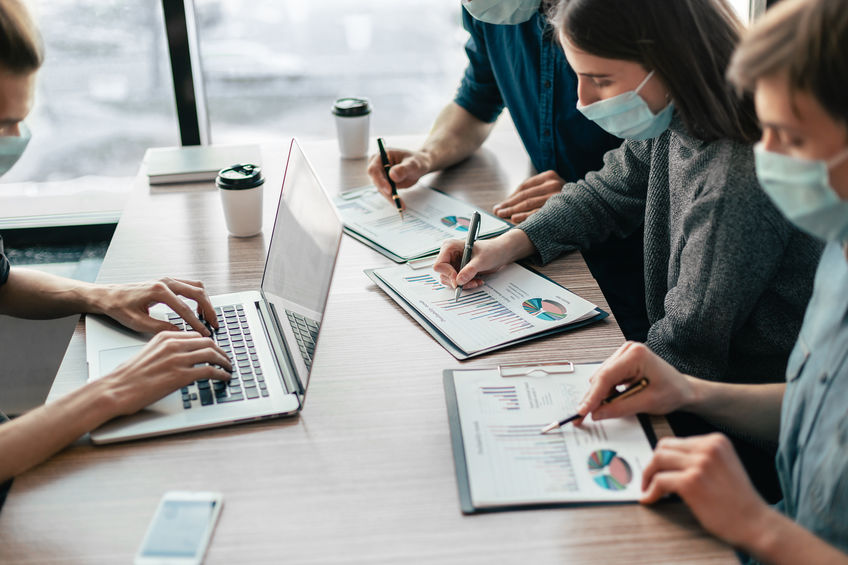 Throughout lockdown, birthdays, weddings, team meetings, and other events had to be put on hold. As states around the country relax stay at home orders and restrictions, Americans everywhere are excited to reconnect and celebrate with friends, family, and co-workers.
While many states now allow meetings and events, certain restrictions still apply. It's important that event planners learn all they can about state rules and CDC guidelines to ensure everyone stays safe. This is especially true if you plan to serve food.
Keep Surfaces Clean & Sanitized
Although cleanliness is important whenever serving food, it's even more crucial during a pandemic. Event planners could benefit from developing and enforcing procedures aimed at preventing the spread of disease.
Do Not Allow Guests to Serve Themselves
When guests serve themselves, they spread germs from one person to the next via serving utensils. Instead of serving guests buffet-style, consider having your event catered and designate one person to serve each guest. Another popular option, you can provide guests with pre-made boxed lunches. These pre-made meals provide guests with the perfect portion while keeping meals separate.
Encourage Frequent Hand Washing
Make sure that both guests and staff have easy access to handwashing stations.
Make Sure Everyone Wears a Mask
Although it's not possible to eat while wearing a mask, event planners should make sure staff and guests wear masks at all other times. This isn't just crucial, it's required in many parts of the country.
Enforce Social Distancing
When having guests line up for food, consider placing markers on the floor to encourage social distancing. Keep tables and chairs separated as well. Only members of the same household should come within six feet of each other.
Clean & Disinfect Serving and High Touch Areas
Clean and disinfect all high touch areas before, during, and after the event. Make sure to use quality CDC-approved cleaners and disinfectants.
Consider Open Air Venues
As the situation changes, so do CDC guidelines and recommendations regarding event venues and occupancy. Although many states now allow limited occupancy in indoor venues, having your event outdoors offers the greatest flexibility and safety for your guests and staff. If possible, look for an outdoor event venue. If you do choose to have your event indoors, make sure you fully understand your state's guidelines and restrictions regarding social gatherings. Speak with the venue in advance to learn if they have any additional rules or restrictions.
Keep Staff and Guests Informed
Even with the best precautions in place, you can't make your event truly safe without communicating your plans with your staff and guests. Make sure everyone knows the procedures you've put in place before your event. Signs can let guests and staff know how to properly wear PPE and maintain at least six feet of distance between themselves and other guests. Signage can also direct staff and guests to handwashing stations.
Silver Spoon Caterers offers catering services for weddings, parties, corporate events, and more. Our team works hard to ensure the safety and satisfaction of every guest. Please contact us to learn how we can help make your next event a success!