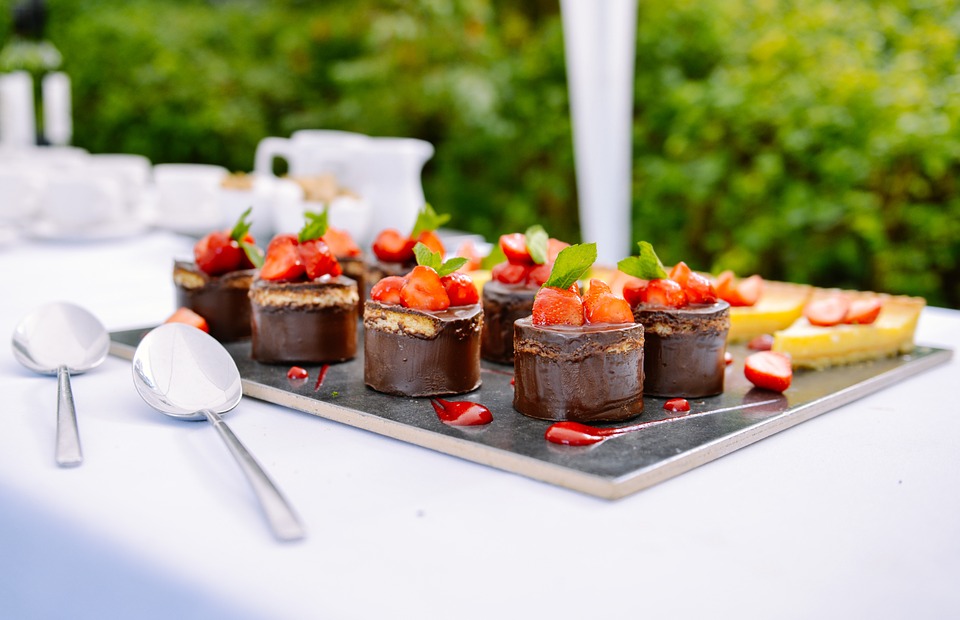 You have a lot to consider when planning an event. From weddings to business lunches, Silver Spoon Caterers has you covered! In addition to providing exceptional food and service for events of all sizes, we also offer helpful catering tips in our blog. Our blog posts are designed to help our Northern VA clients create a memorable experience for their guests. Want to find out which of our blog posts were the most popular? Keep reading for a shortlist of our best and brightest.
September is here and pumpkin spice season has officially begun! Every year it seems like more and more companies are offering this delightful fall favorite. From pumpkin spice lattes to pumpkin beer, this craze doesn't seem to be going away any time soon.
If you think that pumpkin spice season started earlier this year, you're right. Typically, we don't see pumpkin spice infused drinks and baked goods until a few weeks before autumn. This year, Starbucks kicked off pumpkin spice season by releasing their famous Pumpkin Spice Latte in August, before Labor Day.
Many people find they have more time to cook throughout the summer. Summer BBQs are happening all around, and the longer hours of daylight allow us to spend more time enjoying a meal outside with friends and family. This is an excellent time to experiment with different flavors.
Late Summer Produce
Several types of produce are available during the warmer months. Some of our favorite late summer produce options include:
Summer squash
Tomatoes
Peppers (both sweet and spicy)
Cucumbers
Eggplant
Corn
Okra
Basil
Berries
Melons
Pears
Apples
Many of these ingredients can be made into a delicious summer meal for yourself and/or your friends and family.
A corporate holiday party can be an excellent way for employees to get to know each other outside of the office. However, creating the perfect corporate event takes careful planning. It's important to consider issues such as budget, venue and alcohol safety. Silver Spoon Caterers can help!
When hosting an event, the last thing you want is for the menu to fall flat. Our experts can help you spice up your event and create lasting memories for your guests.
Great food is only one element of a great party. A terrific theme can turn a corporate party into a truly memorable event. Silver Spoon Caterers can help you create a holiday party that your guests will talk about for years to come.
It can be difficult to eat healthy when you are constantly attending corporate events and banquets. Fortunately, Silver Spoon Caterers offers helpful tips and healthy catering options for all types of events. Our healthy catering options are both original and delicious.
Networking in Northern Virginia can be tricky, especially. But gather a little gumption, and make the most out of your next professional networking event. Our blog post covers some of the most terrifying horror stories that happened to networking professionals.
About Us
Silver Spoon Caterers is your premier choice for quality catering in Northern Virginia. Please contact us for more information.