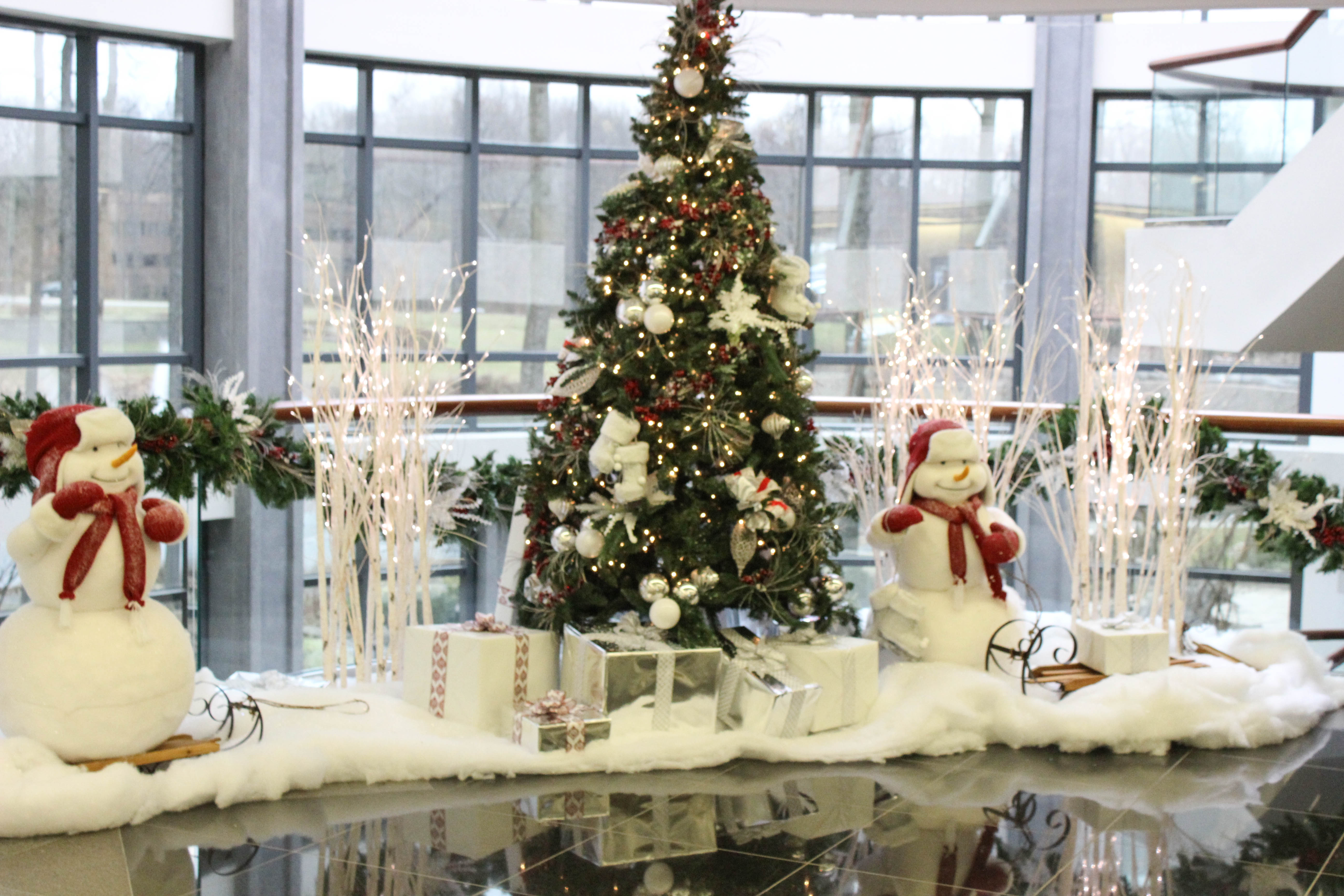 Your Fourth of July barbecue is great; all that Halloween candy was, too. Thanksgiving turkeys are so… yesterday. And do you know what that means? That means…
Christmastime is here! It's the happiest time of the year!
And do you know what that means? That means…
The time for Christmas parties is here!
Everyone knows the secret to a great party is great food, but why throw a great party with great food when you can throw an amazing holiday party with great food and an even greater theme?!
Consider one of these party themes, and let Silver Spoon Caterers do the cooking.
The Nightmare Before Christmas party
No one ever said Christmas has to be all sugarplums and red-nosed reindeer; and if they did, no one ever told Tim Burton. Channel your inner Jack Skellington for a party so peculiar your guests will never forget.
Serve a traditional old English menu of roasted bird (Maybe turkey's not so yesterday.), vegetables, salad, and soup. Invite a great many, or make room for just a few; gather 'round a fireplace, on armchairs and couches, and surround yourself with ominous melodies befitting the occasion.
Santa's Workshop party
At Christmastime, and all year round, there's nothing more rewarding than giving to, and caring for those less fortunate than we. Channel your inner Santa Claus, and transform your home (or any other party venue) into a workshop that brims with [donated] toys for all the girls and boys. String lights and garland; relocate the North Pole, and maybe, just maybe — if you're extra special nice — the big guy himself will let you borrow his sleigh for the occasion.
Serve a menu of passed hors d'oeuvres (Might we suggest Honey-Glazed Chicken Lollipops?), classic salads, and plated entrees.
And as for dessert? You absolutely must leave cookies out for Santa!
White Christmas party
White is the color of snow. White is the color of elegance. Channel your inner Bing Crosby, and throw an extravagantly elegant white Christmas party. Think white linens, white china, white décor; you might even consider requesting that your guests come dressed in all white.
Serve all-white food (chicken, white asparagus, and cheesecake for dessert, perhaps?) and craft a few all-white cocktails.
When it comes to throwing an amazing holiday party with great food, the limits are few, and your options are many — especially when Silver Spoon Caterers gets involved, so give us a call, and let's talk turkey (or maybe even pheasant).