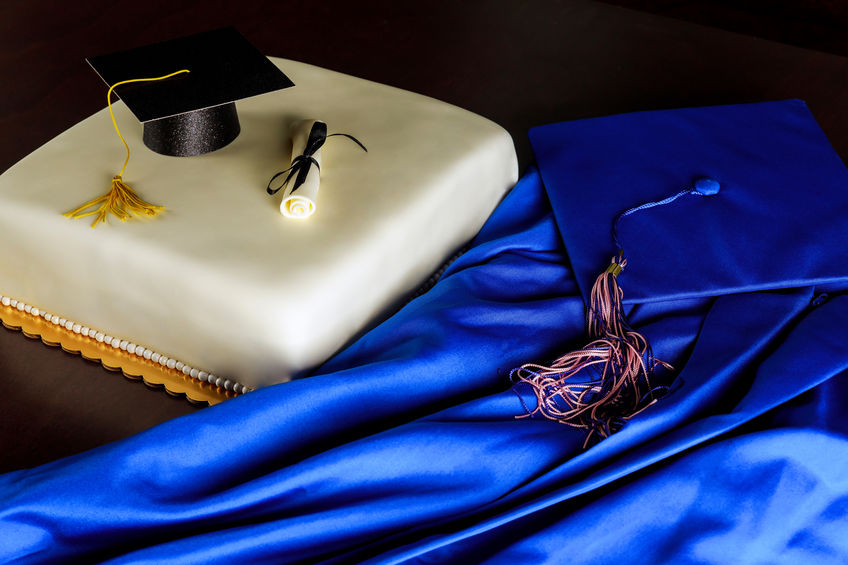 Whether graduating from Middle School, High School or College, celebrating your child's graduation is an important and a once in a lifetime experience! Besides a wedding, a graduation may be the second most important party you throw for them.
Although some people take weeks to plan a graduation party, if you haven't planned your party yet, don't worry, it's not too late! Plenty of people throw graduation parties later in the Summer after vacations, beach week or summer school. To quickly throw a great party while ensuring a hassle-free, fun, and memorable graduation event for your loved ones, here are a few tips to follow.
To start, where are you hosting the party and who are you going to invite? If we're talking friends and family, make sure your location can accommodate grandma and grampa as well as your child's friends. Hosting at your or a family members house is usually the most cost effective and easiest option. Just make sure there is a big enough backyard, and enough room indoors for people who want to get out of the heat.
If your house won't work, consider calling local wineries, parks and event hosting facilities to get rates and available dates.
Once you have determined a location that best meets your guest list and party needs, pick a date. Weekends in the summer usually fill up quick, so if you are leaning toward a Saturday or Sunday, email "save the date" evites immediately.
Next, you have another big decision to make.  Are you able to prepare enough food yourself or will you have a large guest list making it easier and more cost effective to have the event catered? If your guest list isn't too big and you have some help cooking and setting up the party, cooking at home can save you money. But cooking for a lot of people can be overwhelming and time consuming; taking away your ability to plan a last-minute party.
If you are hosting the party outdoors, be sure to have some fun games your guests can play. Games like bocce ball, volleyball, corn hole, frisbee, croquet, bounce houses and inflatable slides are some great outdoor activities for all ages.
Finally, try to keep it easy by offering a wonderful but simple variety of foods that cater to most people's tastes. Be sure to have a couple different meat options as well as vegetarian dishes.
If you determined that you need to hire a caterer to handle the food, let Silver Spoon help!  As a family, minority, & woman operated business since 1997, Silver Spoon Caterers serves the communities of Northern Virginia and the D.C. metro area with determined care and expertise. We can accommodate most dietary restrictions so that everyone at the event can be satisfied and have fun, for example vegetarian or gluten-free. We offer a variety of appetizers and meals including chicken, fish, seafood, pork and beef dishes, along with great sides such as rice, potatoes, pastas, salads, skewers, Hors D'Oeuvres and desserts. We also have delicious dishes such as Lasagna, baked ziti, peppers, meatloaf, crab cakes and multiple shrimp options.  
It's not too late to plan your graduation party. Give us a call to help with all of your catering needs. Our personal delivery area includes Northern Virginia, Maryland, and Washington D.C. within a 30-mile radius of our location. Call our catering experts in Fairfax, Virginia, at (703) 935-4531 for more information about our catering services.