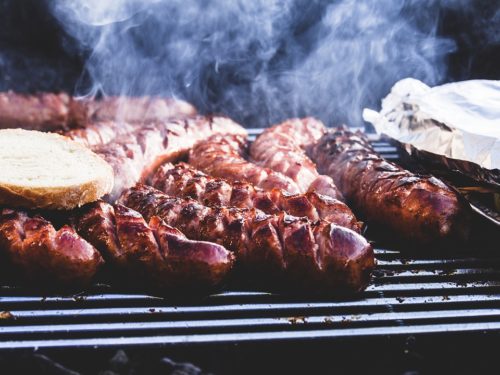 Summer has officially arrived in Northern Virginia and residents everywhere are spending more time outdoors. If you're like many, you've probably considered hosting a BBQ. This is a great opportunity to get together with friends and family and spend some time enjoying the warmer weather.
The following tips can help ensure that your outdoor BBQ is a success:
Choose a Time and Location
Whether you choose to host your BBQ at your home or another location, your guests will need to know where to go and when to be there. It's a good idea to make sure that the location you choose has plenty of parking. If you host your BBQ at a public park, make sure that you check if permits are required prior to your event.
Invite Your Guests
If you're planning a small get together, you can probably call your guests and invite them individually. For larger groups, consider sending out e-vites or a group text to get the message out. Make sure you tell your guests where to go, when to be there, and what to bring.
Don't Forget the Utensils!
For an outdoor BBQ you'll need plenty of napkins, plates, cups, cutlery, and possibly some tablecloths. When purchasing these necessities, make sure to purchase extra. It's not uncommon for people to bring guests to an outdoor BBQ.
Plan the Food
The food is the most important part of an outdoor BBQ. You'll want to plan accordingly. Cooking large amounts of food can be stressful, and it can be difficult to know how much to buy.
It might be best to stick with easy to prepare foods such as hot dogs and hamburgers. Skewers are another good option. Try to get some practice in before the day of your event so that you'll know exactly how long to cook the food.
Consider Other Options
If you are inexperienced on the grill, it might be a good idea to consider other options. Hiring a caterer allows you to enjoy your event, without the stress or hassle of preparing the food. An experienced caterer knows how much food to prepare and will ensure that every guest leaves fully satisfied. The right caterer will provide a variety of options including gluten free, and vegetarian.
Silver Spoon Caterers offers catering services for corporate and private events in Northern Virginia and the DC Metropolitan Area. Please contact us for more information about our event catering services.