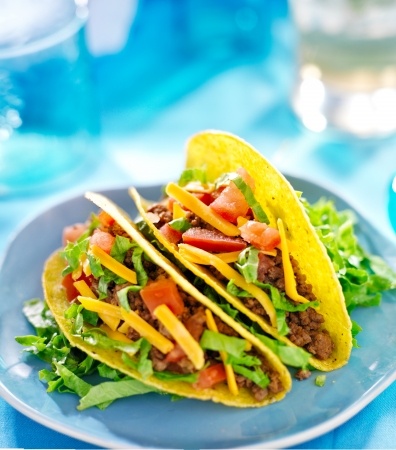 It's the happiest time of the year. No, not Christmas. And not summer vacation either. We're talking about the one, the only MARCH MADNESS.
You'll soon fill out your brackets, place your bets (with Monopoly money, of course), and pledged your allegiance to your team via your Facebook profile picture. All that's left to do now is to plan the party — or parties, if you're feeling especially festive this season. The giant television and the cable package that ensures you'll be able to watch every game; watch all the games. But that's not enough, not for this crowd, not this year. This year, you're planning to go all out.
You're on a mission:
You will create the best March Madness viewing party game plan.
And we're here to help.
Give everyone a seat at center court. Create a comfortable viewing area, all seats positioned with a front and center [court] view of the game. Bring in extra chairs, stools, ottomans, beanbag chairs, whatever you've got to make a place for all of your favorite sports fans. And don't forget to arrange surfaces on which to place food plates and coasters for glasses.
Invite your guests to arrive 30 minutes before game time. Get the catching up out of the way before the game starts, so once it does, all the talk around the court is limited to smack talk.
Decorate your viewing room for the fans. If you're all set to cheer on the same team, decorate with those colors; hang pennants, and flags, and posters. Mixed crowd? You might decide to decorate in a general basketball theme to avoid any inkling of a home court advantage — or you might not. After all, it is your party. Either way, encourage your favorite sports fans to wear the regalia of their favorite sports ballers.
If you have the room, add some fun to your décor by bringing in a pop-a-shot or portable basketball net; set it up out of the way of the viewing area and let guests play some hoops.
Food. Don't forget about the food. Half the fun of attending any sporting event is the food: pretzels, and hot dogs, and popcorn, oh my. Or maybe something like a Fajita Bar, a Taco Bar, a Pasta Bar, or a mix of all three is more your style. That's where the expertise of Silver Spoon Caterers comes in.
We've got just the nosh to get fans of all ages doing the wave:
Hire northern Virginia's special event caterer for the big game.