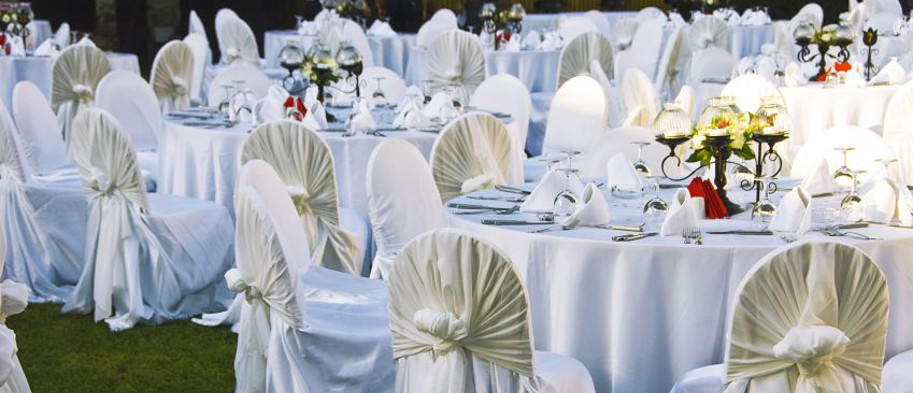 As northern Virginia's premier event caterer, we've had the express pleasure of meeting, serving, and dining with many wonderful people. Silver Spoon Caterers truly has the best clients, and it truly makes our jobs worthwhile when those clients leave their feedback and reviews online.
Silver Spoon caters the events northern Virginians love to attend.
"I have been using Audrey's catering services at Silver Spoon for the past several months now and they have exceptional service. Not only that, but Audrey does an amazing job and treats me like a 5-star customer."
"My company used Silver Spoon Caterers for a digital marketing breakfast event we had at Reston Chamber. The food was excellent. They arrived early to set everything up and they helped keep the food area clean throughout the presentation. We got great reviews from our attendees. Highly recommend them for your corporate catering event."
"Silver Spoon catered my graduation party and I must say I was extremely impressed. I had over 200 guests attend and Silver Spoon definitely came through! They arrived early and instantly began setting up their chafers and decorating, even helping me arrange center pieces and set up since I had fallen behind schedule. I received so many compliments on the food and the presentation was perfect – people were especially intrigued by the colored carrot flowers (such a nice decorating idea!). I will definitely be using Silver Spoon again!"
Are you a satisfied Silver Spoon Caterers client?
Please consider leaving us a Google review. It's simple and easy, and we'd greatly appreciate it. Simply follow these steps:
Log into your personal Google account.
Visit Boulevard Cafe Catering on Google+.
Where prompted, assign us a rating (from 1–5 stars) and describe your experience.
Press PUBLISH, and review the text you composed before pressing DONE to complete your review.
You can then go to the ABOUT tab on our Google+ page to view or edit your review and view other reviews posted to the Silver Spoon Caterers page.
Thank you for your continued patronage of Silver Spoon Caterers!