Washington DC Area Catering
At Silver Spoon Caterers, we cater and design events with our customers in mind. Our focus is on unique food menus made with fresh ingredients. In addition to weddings, corporate, social and major sporting events, Silver Spoon Caterers provides nutritious, high-quality lunches to schools. Whatever your catering needs are, Silver Spoon Caterers has the catering solution for you which has made us one of the top Catering Companies In DC.
Silver Spoon Caterers can help you plan your next event or corporate catering event in the Northern Virginia, Maryland, or Washington DC area. Silver Spoon Caterers knows the value of good taste. We invite you to discover for yourself why Washingtonians with a discerning palette turn to Silver Spoon Caterers for their personal, event, and corporate catering needs.
We can accommodate any dietary restrictions so that all of our catering customers can be satisfied, such as vegetarian or gluten-free. Our catering delivery area includes Washington D.C., Northern Virginia and Maryland.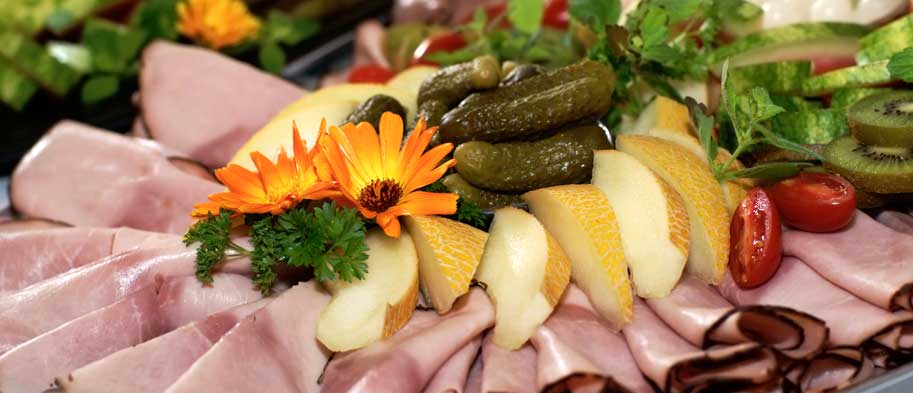 Washington D.C. Catering Options
Breakfast Buffets
Boxed Lunches
Happy Hours
Appetizer Soirees
Board Dinners
Special Events
Conferences
Holiday Parties
Buffet Catering
Much More
Event Catering Services
Weddings
Retirement Parties
Birthdays
Baby Showers
Holiday Parties
Graduations
Bat & Bar Mitzvahs
Funerals
Picnics
Reunions
Any Occasion
About Silver Spoon Caterers
Silver Spoon Caterers was founded in 1997. Since then we have provided quality Event Catering & Corporate Catering services for a wide variety of clients in the Washington D.C. metro area. Whether you need a quick lunch for 10 people, or a banquet with 10,000 guests, Silver Spoon Caterers is your one-stop catering company.
We take care of all the details, from preparation to clean up. Our prices are disclosed up front in your event contract, and we do not impose hidden charges. Our food reflects our commitment to exceptional quality, which has made Silver Spoon Caterers one of Washington D.C. metro area's top catering companies.
Our goal at Silver Spoon Catering is to provide unparalleled service to our customers with high standards for our quality food. We pay diligent attention to every detail and always provide an immaculate environment. Our goal is to continue to raise the standards for catering excellence each and every day.
Contact Us Today To Discover Your Corporate Catering Options: 703-935-4531