Category: Catering
For many Northern Virginia residents, autumn means longer nights, warm sweaters and comforting meals. This is the time of year when most of us make the switch from sweet berries and crisp vegetables, to warmer flavors such as sweet potatoes and pears. While produce can be shipped from any location in the world, local seasonal produce is better for the environment and is fresher and more nutritious.
Fall colors provide the perfect backdrop for a number of events. This time of year is ideal for weddings, holiday parties, fundraisers and galas. If you're looking for something extraordinary to offer at your event, consider the following autumn menu ideas.
Lasagna with Seasonal Squash and Vegetables
With its layers of gooey cheese, noodles and hearty sauce, you'd be hard pressed to find someone that doesn't like lasagna. Our delicious lasagna is made from a variety of seasonal vegetables. It's the perfect option for any event.
Silver Spoon Meatloaf
A plate of meatloaf and mashed potatoes has long been known as the "All American Meal".  Although there is some debate about how it got this name, one thing is certain, meatloaf is an American favorite. Our version of this comforting classic is served with delicious Yukon gold mashed potatoes, veggie medley and dinner rolls with butter.
Seared Halibut 
Switch up the protein this autumn with this delicious dish featuring seared halibut, hazelnut romesco with Yukon gold potatoes, lemon asparagus and a fresh garden salad. This gluten free meal is the perfect choice for fall.
Dutch Oven Short Ribs
Tender, boneless beef short ribs braised in craft beer are just the thing to warm you and your guests up this fall. These delicious short ribs are served with Yukon gold mashed potatoes, garden salad and dinner rolls with butter.
Silver Spoon Catering offers catering services for a variety of social and corporate events in Northern Virginia and the DC metro area. We offer autumn menu items for parties, holiday events, fundraisers, weddings, corporate events and more. We use local and sustainable ingredients whenever possible. Please contact us for more information about our catering services.
Category: Catering
Corporate events provide the perfect opportunity for coworkers to get to know each other outside of the office. These events allow employees to feel like part of a team. This can have a significant impact on morale, work relationships and company loyalty.
Themed company picnics are an excellent way to make your corporate event fun and memorable for your guests. Consider throwing your office a Southern cookout this year. A Southern cookout is all about preparation, great food and family. The following tips can help you throw an unforgettable corporate cookout.
Fantastic Food
Every great corporate event has one thing in common: excellent food. Southern cookouts always have plenty of options for guests to choose from. Popular dishes include:
Memphis Style Pulled Pork
Barbeque Chicken Sandwiches
Burgers
Family-Friendly Corporate Events
Southern cookouts are family events. Encourage your guests to bring their family members to join in the fun. Make sure that you have a variety of games and activities set up for everyone to enjoy. Some ideas include:
Flag Football
Ladder Golf
Bean Bag Toss
Go Kart/Mud Races
Southern Cookout Décor
Your company cookout just isn't complete without the proper décor. Southern décor is robust and rustic and pays homage to the diverse natural landscapes of the region. Create the perfect look and feel by sticking with this gorgeous tradition. Decorate for your event with checkered tablecloths, Mason jar centerpieces and sunflowers.
If you are expecting a large turnout for your event, it might be a good idea to provide your guests with a few menus. Chalkboard menus are a unique way to communicate food options and add rustic décor to your event.
Northern Virginia Catering Company
Silver Spoon Caterers provides exceptional food and service to corporate events of all shapes and sizes in Northern Virginia. We offer a variety of menu items to choose from and we are well equipped to handle special dietary requirements. Our experienced team takes care of all the details so that you are able to focus on the important team-building aspects of your event. We coordinate every step, from menu creation to serving. Please contact us for more information about our corporate catering services.
Category: Catering
There are many decisions that must be made when planning a company picnic. Some of the most important decisions involve the menu and the preparation of the food.
Although you might be tempted to handle the food on your own, there are many drawbacks to this approach. Not only will it prevent you from participating in team-building activities, it can lead to problems if you aren't used to preparing food for large groups of people. Hiring a professional caterer to handle the food at your company picnic has many benefits.
1. Excellent Food
Perhaps the biggest benefit of hiring a professional catering service is the quality of the food. Silver Spoon Caterers provides exceptional food and mouth-watering side dishes for events of all sizes.
2. Creative Menus
An experienced caterer can help you customize your menu. This allows you to create a unique theme for your company picnic.
3. Consideration of Special Dietary Requirements
When planning an event, special dietary requirements should always be considered. Our experienced caterers ensure that every guest leaves your event fully satisfied.
4. Saves Time and Cost
There is a lot of time and cost involved with preparing the food yourself. When you hire a professional caterer, they handle all of the details from the menu to serving the food. This enables you to focus your time and energy on other important aspects of your event.
5. Ensures a Memorable Event
The food served at a company picnic can make or break your event. Our professional caterers provide exceptional food that your guests will talk about for years to come.
6. Professional Expertise
Catering companies offer much more than just food; they also provide valuable insight on how to ensure a successful event. Our experienced caterers have years of experience and extensive industry knowledge. They can help you create an event that is both unique and memorable.
Please contact us for more information about company picnic catering in the Northern Virginia and DC Metro area.
Category: Catering
You have a lot to consider when planning an event. From weddings to business lunches, Silver Spoon Caterers has you covered! In addition to providing exceptional food and service for events of all sizes, we also offer helpful catering tips in our blog. Our blog posts are designed to help our Northern VA clients create a memorable experience for their guests. Want to find out which of our blog posts were the most popular? Keep reading for a shortlist of our best and brightest.
A corporate holiday party can be an excellent way for employees to get to know each other outside of the office. However, creating the perfect corporate event takes careful planning. It's important to consider issues such as budget, venue and alcohol safety. Silver Spoon Caterers can help!
When hosting an event, the last thing you want is for the menu to fall flat. Our experts can help you spice up your event and create lasting memories for your guests.
Great food is only one element of a great party. A terrific theme can turn a corporate party into a truly memorable event. Silver Spoon Caterers can help you create a holiday party that your guests will talk about for years to come.
It can be difficult to eat healthy when you are constantly attending corporate events and banquets. Fortunately, Silver Spoon Caterers offers helpful tips and healthy catering options for all types of events. Our healthy catering options are both original and delicious.
Networking in Northern Virginia can be tricky, especially. But gather a little gumption, and make the most out of your next professional networking event. Our blog post covers some of the most terrifying horror stories that happened to networking professionals.
About Us
Silver Spoon Caterers is your premier choice for quality catering in Northern Virginia. Please contact us for more information.
Category: Catering
Whether your conference is just a few hours long or an all-day event, you will want attendees to stay focused and alert. This becomes impossible when they are allowed to become hungry or thirsty.
The right catering company can make or break your event. Good catering can be a welcome relief from a long day of meetings or training, effectively refreshing and recharging attendees for the rest of their day. Bad catering can lead to indigestion, blood sugar crashes and several other problems.
Many catering companies offer corporate catering however, not all caterers are created equal. Finding the right catering company is crucial to the overall success of your conference. The following conference catering tips can help you choose a corporate caterer for your event.
Corporate Catering Experience
Corporate catering is very different from wedding catering. A conference is not the right environment for party food. Your chosen caterer should be one that has ample corporate catering experience.
Special Dietary Requirements
Food allergies can be life-threatening and dietary restrictions should never be taken lightly. When planning a corporate event it's important that nobody feels excluded. A quality caterer should be able to accommodate dietary requirements so that all attendees can be safe and satisfied.
Quality Food and Service
The food and service at your conference will probably be remembered long after the event. You will want that memory to be a good one. A fantastic corporate caterer always provides high quality food, diverse menus and reliable service.
Corporate Catering in Northern Virginia, Washington DC and Maryland
There's a lot of planning that goes into a conference. The key to success lies in the details. Every detail needs to be perfect, including your food and beverage selection. When you work with a conference catering company like Silver Spoon Catering, you can let the professionals handle the food while you focus on the most important aspects of your conference.
Silver Spoon Caterers offer high quality corporate catering to Northern Virginia, Maryland and Washington DC. Our experienced chefs and staff can provide your conference with a variety of options guaranteed to please even the pickiest attendee. We have many years of corporate catering experience and we are able to accommodate almost any dietary restriction. Please contact us for more information!
Category: Catering
Juggling drink tickets, making small talk, being careful not to spill anything, trying not to say anything embarrassing…
Networking events offer a myriad of pitfalls as well as opportunities. Attending a networking event can be exciting and stressful enough. Hosting an event is still more exciting and stressful.
How can you host a successful, comfortable event for guests? One of the many elements is choosing the caterer with care.
When working with a corporate event caterer to plan the menu, do what you can to make the eating easy on your guests.
Here are a few food items to avoid serving or consuming at your next networking event. Avoid the embarrassment of broccoli in teeth or bolognaise on sports coats.
Avoid:
Items that feature heavy, bold sauces like ribs or spaghetti;
Items such as pastry covered in powdered sugar;
Items that contain seeds (A poppy kernel isn't the best accessory.);
Items that require the use of a fork and knife.
Instead, opt for bite-sized items that can be eaten easily with a toothpick or fingers; serve lighter pasta dishes (Think penne or ziti in an oil-based sauce.); and offer guests the choice of a plate or a bowl. You want your guests to mingle and make connections, to eat and enjoy themselves. The key is convenience. Stage the space with plenty of napkins. And don't forget about the trash; make sure bins are plentiful.
Planning a networking event in Fairfax VA?
Consider the menu options available from Silver Spoon Caterers:
Coconut shrimp (made with white rum and coconut milk)
Lump crab empanada (made with puff pastry)
Mini crab cake (served with a lemon-garlic aioli)
Signature meatballs (all beef, served with client's choice of Cran-BBQ, Romesco with Manchego, or Teppanyaki sauce)
Caribbean chicken skewer (marinated in Caribbean spices with grilled pineapple)
Asparagus & Phyllo (hand rolled filo with ricotta & Parmesan)
Garden Mushroom Tart (made with shitake & crimini mushrooms and manchego cheese)
Mini Zucchini Cakes (served with an herb aioli)
Fresh Fruit & Cheese Platter (artisan display of seasonal fresh fruits and a variety of international and domestic cheeses with crackers
Our carefully curated menu and well trained staff have what it takes to make a networking event hassle-free. From hairnets to nitrile coated gloves our staff will provide the best hospitality and service for your event.
Category: Catering
Spring is on its way (we hope) and with it will come parties! Party party party! Baby showers and weddings, birthday parties and soon, summer barbecues. You're getting excited to show off your brand new patio; to break out your favorite serving dishes; and to throw the affair of the season… when somebody says those two little words: gluten free.
Accommodating guests with dietary restrictions can be tricky, but especially when you're planning to host someone with celiac disease: It's important to understand that his or her gluten-free diet is more than a lifestyle choice, but a medical necessity. The adequate, safe preparation of a gluten-free meal depends upon more than a few modification to the regular menu; think cross contamination.
Even the slightest bit of gluten from a bowl, a spoon, or cooking oil can cause a person with celiac disease to react. It's not enough to simply remove the croutons from the salad, but you must make a separate salad entirely, separate entrees and desserts, too. That's why Silver Spoon Caterers recommends leaving the cooking to the professionals. That is to say, us.
Silver Spoon Caterers is experienced in catering to the gluten-free crowd; we take pride in developing delicious menus to suit every dietary restriction and delight the palate.
Tasty (& totally gluten-free) menu options from your Fairfax VA party caterer
Appetizers
Hummus — served with fresh cut vegetables
Grilled vegetable tray — eggplant, zucchini, squash, red pepper and red onion marinated and grilled
Beef medallions — shoulder tenderloin sliced and topped with caramelized onion & balsamic reduction, garnished with roasted red pepper
Cocktail Shrimp — served with lemon wedges and cocktail sauce
Antipasto — skewered antipasto, green olive, roasted pepper, artichoke, sliced salami with vegetable crudité and roasted pepper dressing
Entrees
Mesquite roasted turkey breast — with black bean and corn salsa, served with roasted sweet potato spears, grilled mixed vegetables, tomato & cucumber salad
Greek-style chicken kabobs — with bell peppers and onions, accompanied by a Greek salad and tzatziki sauce
Mediterranean chicken — seasoned with fresh herbs, stuffed with roasted red pepper, crumbled feta cheese, chopped kalamata olives and fresh basil; served with a vegetable medley
Mediterranean mixed grill — beef kebabs and chicken souvlaki served with tzatziki sauce and market vegetables, accompanied by hummus
Hungry for a gluten-free catered meal in Fairfax Virginia?
While gluten-free eating continues to grow in popularity (and, for some, necessity) try to remain flexible when planning to serve the rye-averse and carb connoisseurs alike. Call Silver Spoon Caterers with plenty of advance notice, and come to us with some idea of what you'd like to serve; not only will your flexibility and preparedness make our jobs easier, it's also the best way to ensure everyone leaves the party happy, fed, and healthy.
Category: Catering
By the end of January, let's be honest, nearly everyone has already fallen off the New Year's resolution wagon. But not you. Not this year. You're committed to make healthier food choices, and that means catering healthy meals too. As your Fairfax VA corporate event caterer, we hear it all the time: "It's so hard to eat healthy when I'm constantly attending banquets, and networking events, and dinners out with clients." And the truth is, while it may sometimes be more difficult to do so, it's not impossible.
Choose healthy catering options for your next corporate function.
Opt for whole-grain (over white) bread, rice, or pasta — that's a big one. Use low-fat, low-salt, and reduced-sugar alternatives. And three: Serve fresh fruit and vegetables. It's really that easy. Not convinced? Let's get specific.
Breakfast
Even your Fairfax VA healthy catering partner can recognize that breakfast gets tricky. Say, "catered breakfast" and what do people expect? Pastries, that's what people expect. And pastry, you can provide when you opt for items like whole grain muffins, or scones.
Consider a few other healthy breakfast options:
Cereal — Think whole grain, like Raisin Bran or Corn Flakes.
Fruit — Serve fresh, seasonal fruit in a salad, whole, or in pieces.
Yogurt — Some like it plain; others like it flavored. Opt for low- or no-fat varieties.
Eggs — Scramble them. Boil them. Poach them. Or serve omelets.
Vegetables — They're not just for lunch and dinner any more.
Hot Dishes
You already know the basics: Less processed junk, and more real food. It's how you eat at home, and it's what we'll serve your guests.
Soup — Choose vegetable or legume-based soups, and broth over cream.
Vegetables — They're great, and they're yummy to the tummy any time of day! They can be steamed, microwaves, grilled or roasted.
Pasta — Yes, pasta! As long as it's whole grain. Opt for tomato or vegetable-based sauces, and use only small amounts of low-fat cheese.
Meat — It's all about the meats: Beef, lamb, pork, poultry. Choose lean cuts, and opt for low-fat cooking methods (grilled or roasted) over other methods that require the addition of fat. Serve hot entrée dishes with healthy side items like a salad, fresh vegetables or a baked potato.
Even dessert can be healthy when you choose fruit.
Silver Spoon Caterers makes fresh, seasonal fruit tarts and pie — just decadent enough to be delicious.
When you're planning a Fairfax VA corporate event and searching for healthy catering options but aren't willing to sacrifice flavor, call Silver Spoon Caterers.
Let's talk about how healthy food choices can look, and taste great, too.
Category: Catering
The holiday season is nearly upon us, and all around people are talking about pumpkin pie and cornbread
stuffing, green bean casserole and bread pudding — but not you. Whether by choice or by circumstance, your Thanksgiving meal must be gluten-free.
Bummer, right? Wrong.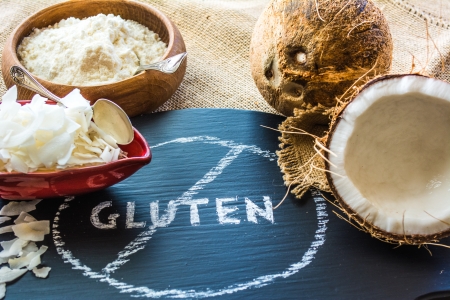 If you think you can't have a holiday dinner that is both completely gluten-free and down right delicious, think again. Whether you're looking for inspiration, or hoping to have Silver Spoon Caterers do the cooking for you this feasting season, know that gluten-free doesn't have to be synonymous with tasteless.
Appetizers
Tuscan Chicken Kabob
(served with a rosemary, lemon & olive oil sauce, skewered with cherry tomato)
Champagne Chicken Skewer
(served with a champagne vinegar, Dijon & maple sauce)
Duck-Bacon Wrapped Dates
(applewood smoked, filled with Brie — can be made with traditional pork bacon)
Sriracha Shrimp Cocktail
(with lime)
Ahi Tuna Skewer
(crusted with black and white sesame seeds, served with red chili aioli)
Entrees
Rosemary Thyme Chicken
(served with champagne & shallot sauce, with two sides)
Grilled Hanger Steak
(with a Dijon rub, pinot noir sauce, and two sides)
Carved Prime Rib
(premium Angus rib roast, with two sides)
Cracked Pepper Beef Tenderloin
(seared, with two sides)
Spiral Smoked Ham
(honey-smoked ham with a brown sugar glaze and two sides)
Pan Seared Halibut
(with Saffron Lemon Butter and two sides)
Side Dishes
Butternut Squash & Green Bean Medley
Roasted Kale & Yukon Gold Potatoes
Roasted Winter Root Vegetables
Corn on the Cob with Spanish Butter
Classic Mashed Potatoes
Silver Spoon Mac & Cheese
Mashed Maple Sweet Potatoes
Traditional Stuffing (YES, it's gluten-free!)
Rosemary Cardamom Basmati Rice
Kale Caesar Salad
Winter Farro Salad
Goat Cheese, Roasted Gala Apple & Cranberry Chopped Salad
Dessert
Minted Fruit Salad
(fresh fruit salad with a touch of mint; served with whipped cream)
Be prepared, and flexible.
Call Silver Spoon Caterers well in advance of your event, and have some idea in mind of what you'd like to serve. Maybe even bring a few recipe suggestions of your own. Your preparedness will help us ensure that your next gluten-free event is a huge success.
And this, we can't say enough: Be flexible. While we welcome, and encourage your participation in the menu design (It is your event after all.), we can't always replicate certain food items identically. But if you keep an open mind, we just might come up with something even more nutritious and delicious.
Category: Catering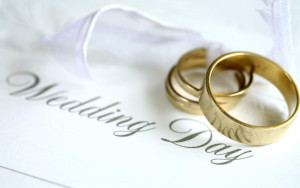 Choosing the right caterer for your wedding is extremely important to the overall success of your big day. You want to find a caterer that will go out of their way to make sure that all of your needs are met. For exceptional Fairfax wedding catering, look no further than Silver Spoon Catering!
When preparing to meet with your wedding caterer, you may be wondering what questions you'll be asked. Certain questions help us understand your wants and needs, so that we can help make all of your wedding dreams come true. It's alright if you don't have all of the answers yet. We will be happy to share our past experiences with you so that you are able to make an informed decision.
One of the first questions that we'll ask you is about where your wedding will take place. For instance, will you have your wedding at a winery or reception hall? Although we will do everything that we can to accommodate you, please keep in mind that not every venue allows outside caterers. We will also need to know the date of your wedding and how many guests you plan to invite.
We will ask about your vendors such as your photographer, videographer, florist, baker, DJ and wedding planner. Knowing who your vendors are before your special day allows us to coordinate with them to ensure that everything runs exactly how you imagine it.
You'll be asked if you have figured out the details of your reception. This might include colors, types of tablecloths, napkins and chairs, centerpieces, china, silverware and glasses. Some venues provide tables and chairs. We will need to figure out if yours is one of these. We can show you examples of what we can provide for your big day. If you are unsure of what to choose, we are happy to make recommendations.
We will discuss whether you wish to serve alcohol and all of the details pertaining to that. While we are licensed to serve alcohol in the state of Virginia, please remember that every venue will have its own rules regarding alcohol.
Each couple is unique and we believe that your menu should reflect that fact. That's why we work directly with you to create a menu that fits your unique tastes and style. Our talented staff will make sure that all of your needs are addressed, including special diets and family favorites.
This is an extremely special time in your life. Let Silver Spoon Caterers help make it perfect! For more information, please contact us at (703) 968-2950.